Best water activities to enjoy in Mauritius
Ce contenu n'est pas disponible en français
There's more to Mauritius than just the turquoise blue sea and white sandy beaches. It is a volcanic island formed around nine million years ago that houses lava tube caves. The tubes have been created by lava flows that continue for a substantial amount of time, permitting the lava on the sides and on top of the flow to harden and form a crust in which molten lava continues to flow. As the flow of lava stops, the molten lava continues to flow and leaves the tube empty.
Discover the main lava caves in Mauritius at Plaine des Roches and Nouvelle Decouverte (originating from the Bar Le Duc-L'Escalier volcanic system), Vacoas-Palma (Curepipe Point-Trou aux Cerfs-Verdun volcanic structures) and Mont Blanc-Surinam (Bassin Blanc volcanic system). In the south of Mauritius, there is a scatter of small caves in the area extending from Savannah to Plaine Magnien and there is a single, isolated cave in the north at Reunion Maurel.
The tubes have collapsed in some areas to create cave-like openings and are often filled with groundwater. They also serve as habitats for many different creatures. These caves have been formed where conditions were ideal: small, non-explosive eruptions of basic lavas onto gently-sloping surfaces. Most of the caves have only one entrance and exit. The shortest one extends to approximately 30 metres whilst the longest one probably up to 3 kilometres.
Below is a list of the Must- Visit Lava Tube Caves in Mauritius.
Roche Noire Cave
In the North Eastern area of Mauritius, at Roche Noire, there are several interconnected lava tubes that appear on the surface as caves or freshwater springs. The lava tubes are a unique and mesmerising place to experience as they contain flowing water in places, complex sculpted rock formations, and many small off-shoots and rooms to explore. Here you can find fresh air, solitude, and absolute darkness on any given day.
The lava tubes connect to the sea along the coast and the flowing freshwater meets the ocean. These areas are perfect for cool freshwater swimming, unique plants, and incredibly clear water teeming with beautiful fishes that make it great for snorkelling.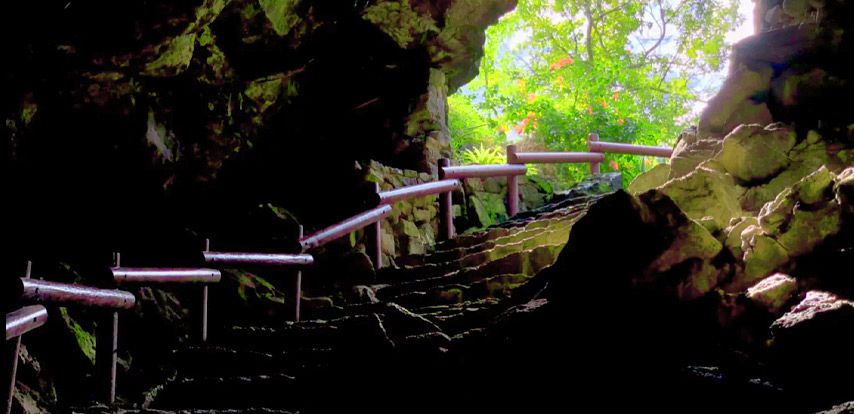 Princess Margaret Cave - La Cave Madame Roches Noires
The Princess Margaret Cave, commonly known as La Cave Madame, is a natural cave located in the village of Roches Noires, in the North East part of Mauritius. This area of Mauritius counts several caves and during the colonial period, these caves served as houses for maroon slaves.
Later on, as ladies of the village were using the cave as a place to wash their laundry, it was named "La Cave Madame".
The cave can be easily accessed by stairs. Moreover, there are some kiosks in the area which make it ideal for picnicking with family or friends.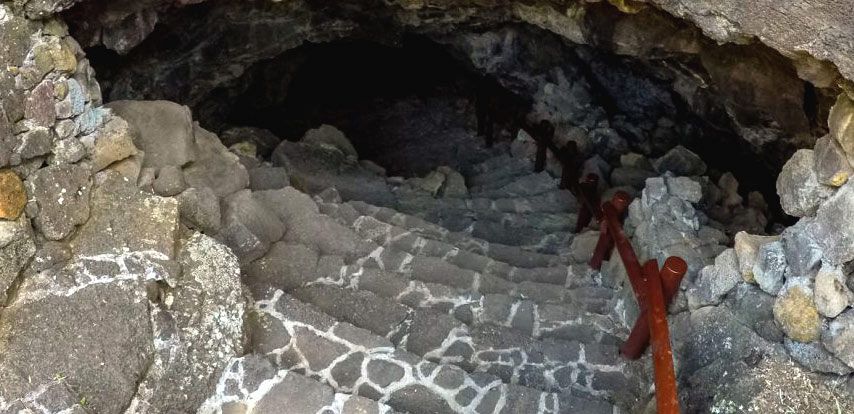 Gros-Cailloux cave
Gros-Cailloux cave, not a very popular one, is located in the west part of Mauritius and in the middle of a sugar cane field.
Locals narrate that this cave leads to Pointe-aux-Caves, in Albion. Until we can confirm this statement, the cave is a breathtaking place, visited so far by very few people. According to the documents available, it was explored by the illustrious writer Bernardin de St-Pierre in the 1800s.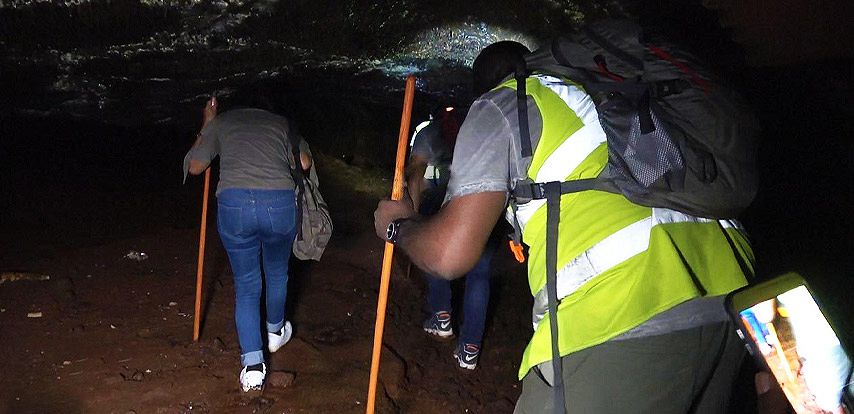 Petit Raffray Cave
Located in the North, the lava tube in Petit Raffray is relatively safe to access and explore. It has a depth of approximately 400-500 feet with no difficulty to navigate around.
It has quite a bit of trash near the entrance, but the depths are clean. To continue past the first large room, approach the back right corner from the left and climb down. You will have to hunch over/crawl, but the tube will open up again after a bit.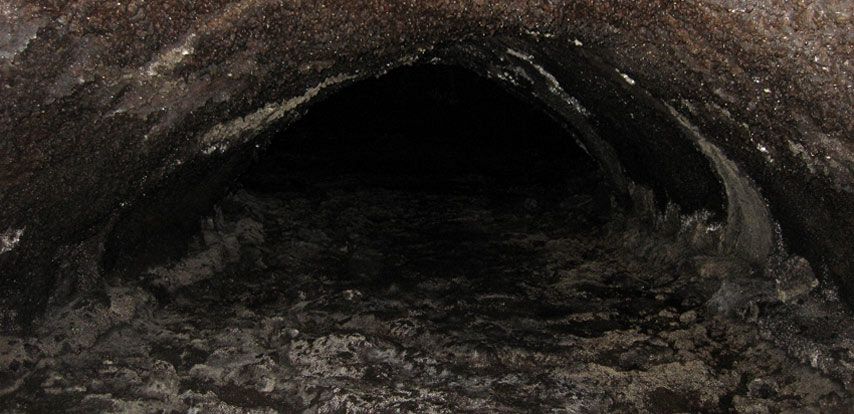 The Caves of La Caverne – Vacoas
Many of the regions of the island are named according to specific reasons and La Caverne is very popular for its caves that still exist nowadays. It is a direct interpretation of the name 'The Cave', which translates to 'La Caverne' in French.
These caves are somewhat adventurous and it is even said that the caves have branches extending up to Palma village. It is a historic place in Mauritius as it certainly dates back to the existence of the island.
Note: While planning your visit to a cave, wear comfortable sportswear, hiking shoes, a cap, and mosquito repellent, bring a spare set of clothes, and do not forget to bring a lamp along with you.