8 Meilleurs Endroits où Séjourner à l'Île Maurice
Ce contenu n'est pas disponible en français
The best places to stay in Mauritius
Mauritius is often referred to as an ideal tourist destination due to its pleasant weather, abundance of absolutely stunning beaches, and a pleasant way of life. The number of tourists visiting Mauritius each year is consistently increasing, indicating that the island's tourism industry is booming.
The North regions of Mauritius compared to other areas in the island. It's more tourist-oriented and brimming with several hotels, restaurants, malls, nightlife and activities.
Untouched by mass tourism, the western region of Mauritius is authentic and soothing and is the mixture of landscape between impressive mountain peaks and ranges, sugar cane fields and the beautiful coastline. Apart from its beaches, the West has a lot to offer
In the south, the area is wild and rugged and mountainous with a quieter and more relaxed vibe. The beaches are slightly wilder and with no protecting reef, there are larger waves and sea-sculpted cliffs.
The east coast is less developed with just a few exclusive hotels lining the shore and private islands set in the large crystal-clear lagoons and it's for those seeking a place to get away from the crowds.
The centre of the island stands out completely from the coastal region with a cooler climate, being located on higher altitude. Unexpectedly, it houses a large part of the Mauritian forest and green areas outside the cities. All the towns of the country are located there: Beau-Bassin/Rose-Hill, Quatre-Bornes, Vacoas/Phoenix, and Curepipe.
Curepipe being the coolest area, is ideal for shopping with a diverse selection of outlets and souvenir shops. At the edge of Curepipe is Trou Aux Cerfs where you can walk on the rim and look into the crater of a dormant volcano. Looking outwards, you get great views of the island surrounding Trou Aux Cerfs.
It can be difficult to decide which region is the best when there are so many to choose from. The top areas where you can stay while visiting Mauritius are mentioned below:
Grand Baie
Grand Baie is without a doubt the best place in Mauritius where the all-happening touristy hub, with bustling night-life, and amazing coastal beach are found. It is potentially the most well-known tourist destination. This is understandable, given that this coastal village is home to three of the island's most spectacular beaches: Grand Bay's public beach, La Cuvette, and Péreybère.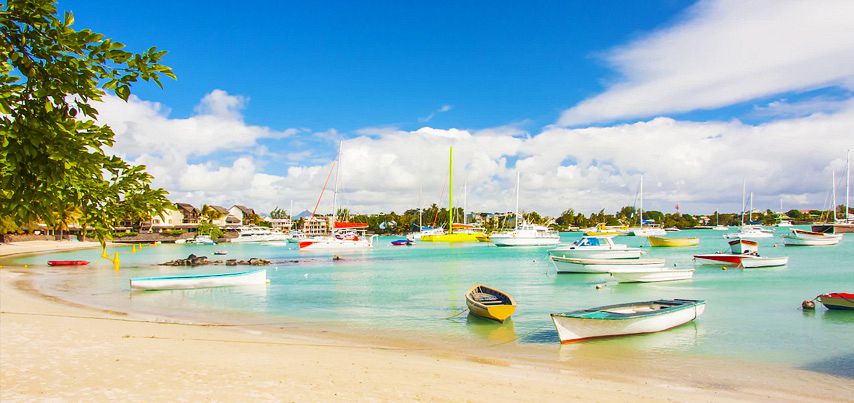 Grand Baie is such a lively place that you want to stay there as long as possible, if not permanently. During your holiday, the luxurious hotels allow you to live in maximum comfort while taking in the picturesque scenery and this town is also the gateway to even smaller islets including Flat and Round Islands, as well as Gunners' Quoin and Serpent Island.
Grand Bay, as the top holiday destination in Mauritius, offers a variety of hotels, guesthouses and private apartments and villas. There are many places to stay in and around Grand Bay, including hotels, guest houses and villas that range from deluxe resorts to rooms to let.
Balaclava
Balaclava, located in the north of the island, is commonly regarded as the best place to stay for tourists and it is perhaps the most beautiful part of the island. It is in close proximity to Pereybere which is one of the best public beaches and is also just a few miles away from Grand Baie, a town known for its exciting nightlife, restaurants, bars, and casinos that will keep you entertained all night.
There is a public beach but Balaclava is known for its hotels and their private beaches which is ideal for lazing around but also for snorkeling. The seabed is rich and shallow here making it an ideal spot for snorkelling.
Flic en Flac
Flic en Flac located on the west coast of Mauritius and we invite you to explore this lovely village that caters to people of all ages. With its idyllic setting, a ten-kilometer-long beach, the blue lagoon, fine sand and filaos, all set against a stunning sunny blue sky and a year-round holiday atmosphere, Flic en Flac is always the perfect place to stay for a holiday.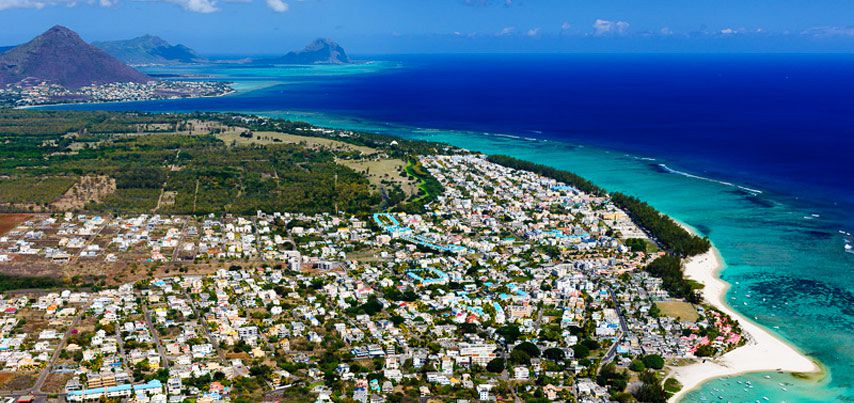 Flic en Flac has a variety of tourist attractions that will help you make the most of your days and you will be amazed by the several water and land activities that this village offers.
Due to the presence of, it is not surprising that many hotels have thus decided to open up in this area.
Furthermore, Flic en Flac is pretty-much a self-contained city. You could spend your whole trip to Mauritius staying to Flic en Flac and still have the time of your life.
Le Morne
The most beautiful place to stay in South Mauritius is Le Morne Peninsula, dominated by the mountain of the same name. This place has great luxury hotels it's far from the relative bustle of Grand Baie and the popular west coast, the south coast of Mauritius is for people who want to escape the crowds and enjoy genuine tranquillity
If you want to get off the beaten path and add some adventure to your beach vacation, le Morne is the place to go.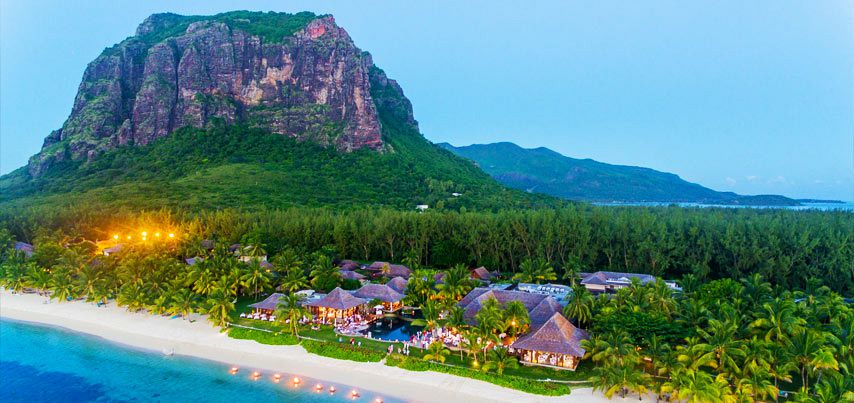 Belle Mare
The sugarcane fields work their magic, giving a beautiful touch of green before leaving you speechless in front of its dream lagoon with turquoise blue water and its fine sandy beach, yes it is the coastal village of Belle Mare. A small peaceful corner nestled on the east coast of Mauritius, you will fall under the spell of this little gem.
The gorgeous untamed coast of Belle Mare is something special for romantic couples as well as active families. Stunning scenery, remarkable beaches and exquisite hotels are the reason this area is often full all year round.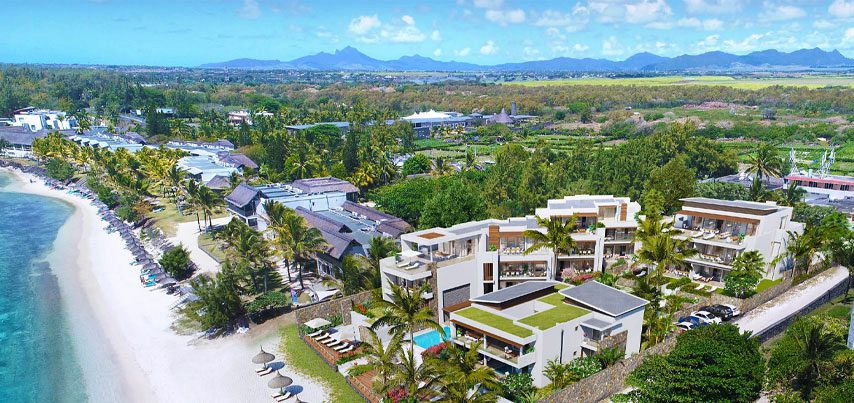 The lagoon, which stretches for kilometres, is wonderfully protected by the large coral reef and is wonderful for snorkelling, among many other water sports. Perfect to view the extraordinary Mauritian sunrise, the East Coast also often offers sun worshippers a welcome breeze to cool off their sun-kissed skin. Many fishing and diving excursions take place just off the East Coast, you can set off on epic hikes from here and it's the best place from which to travel to the fabled Ile aux Cerfs where you can play a game on the extraordinary Ile aux Cerfs Golf Club or lap up the amazing Ile aux Cerfs Leisure Island.
With the recent introduction of Bubble Lodges, guests are now able to enjoy a once-in-a-lifetime experience of staying on Ile aux Cerfs in secluded and eco-friendly accommodation.
Trou aux Biches
Trou aux Biches is located on the northwest coast of Mauritius and is the perfect spot for a dream Mauritian vacation. Trou aux Biches is a fast-growing holiday resort with beautiful beaches, fantastic hotels, and excellent services. It is on its way to being one of the island's top destinations.
One of the best things about the number of hotels in Trou aux Biches Mauritius is that there is such a wide range of options to choose from, allowing visitors to find the ideal home base for their unforgettable Mauritius vacation.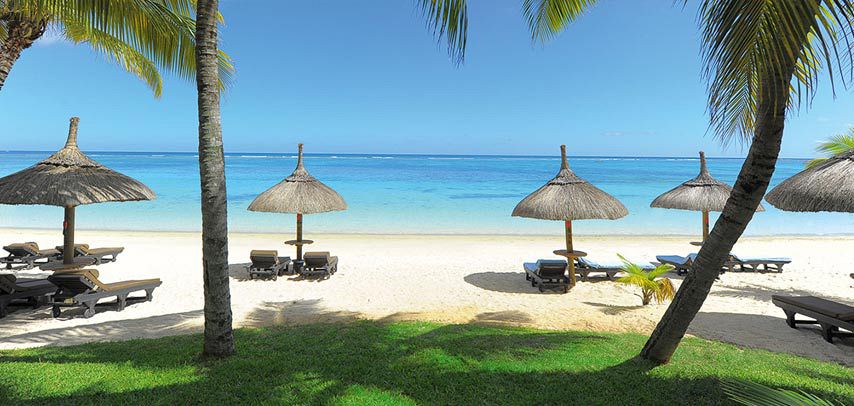 Although B&Bs and self-catering apartments have their perks, those seeking exquisite luxury and a completely carefree vacation should choose one of the island's beautiful four- or five-star hotels, which often offer all-inclusive packages for those seeking a truly magnificent, laid-back vacation in this tropical paradise.
In addition, this little town has all the facilities and services that you normally look for. You can find supermarkets, shopping centres, pharmacies, and ATM stands.You will most probably find restaurants offering different cuisines, particularly influenced by Asian and Mauritian flavours.
Mont Choisy
Mont Choisy is an upscale community set on a barrier island alongside the Indian Ocean on a pristine sliver of sand in the north of Mauritius. It's a world in itself and is located just a short distance from Grand Bale, less than 20 minutes from Port Louis, and an hour from the airport. It's known for its barefoot elegance and cosmopolitan serenity.
A few kilometres away, discover an array of attractions that are all deeply connected to the history of Mauritius: the iconic Pamplemousses Botanical Gardens, home to some 650 different plant species, the Château de Labourdonnais, a former sugar estate recalling the 19th century Mauritian lifestyle, and also L'Aventure du Sucre museum, which tells the intertwined history of sugar and Mauritius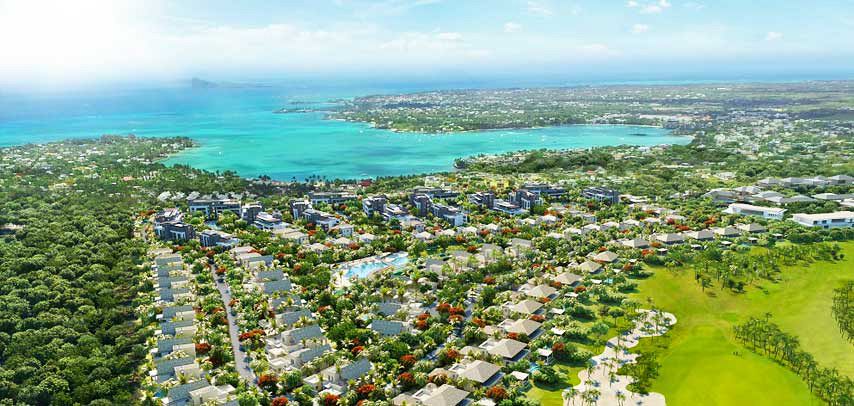 Mont Choisy is one of the best and most popular beaches in Mauritius stretching nearly 1.5 kilometers between Trou aux Biches and Pointe aux Canonniers. This gently curving strand of golden sand could be just minutes from your accommodation, shaded on one side by filao trees and fringed on the other by calm crystal clear aquamarine waters. It is a great spot for long walks, lazy swims and catching romantic sunsets.
You can definitely find from the very affordable self-catering to luxurious accommodations. There are luxurious villas which are set on this beautiful place, accommodating the discerning clients. Facilities are generally provided by the hotels, or villas with excellent services, and dining options providing an array of options to eat.
Mahebourg
Mahébourg is a sleepy colonial city located on the southwest coast with a lovely coastline and has escaped large-scale tourist growth and thus retains a lot of its original charm. It's a perfect place to experience real Mauritian life, with fishermen setting out on their wooden boats and bustling local markets, as well as a fascinating museum, local eateries, and street food stalls.
Mahébourg is the departure point for boat trips to nearby islands, while Pointe D'Esny and Blue Bay, just outside the port, are two of the most beautiful beaches in southern Mauritius.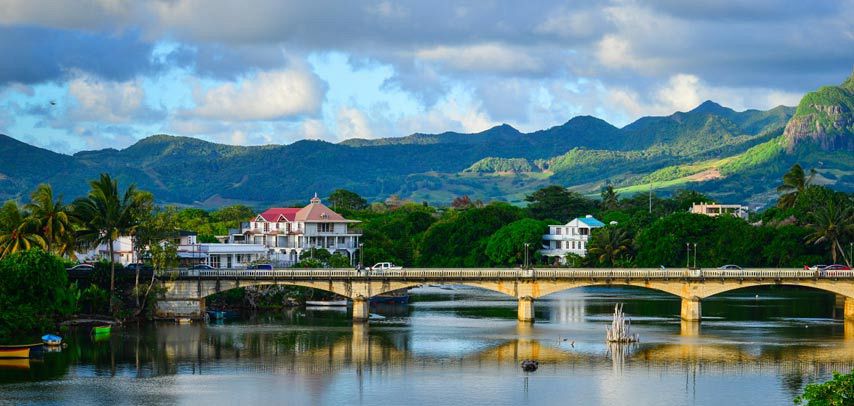 Both have wildlife attractions which is :
an island nature reserve off the coast of Pointe D'Esny and is a must-see for those interested in seeing what Mauritius was like before settlers arrived
the coral reef in front of Blue Bay and is the best snorkeling spot on the island.
A boat ride to the idyllic islands just offshore, including the perennially famous Île aux Cerfs to the north, as well as Île aux Aigrettes, Île aux Vacoas, Île aux au Phare, and Île aux de la Passe, is the most popular activity in Mahébourg. The boat trips last half or full days and include swimming and snorkeling stops as well as a barbecue lunch.
Mahébourg is perfect for travelers searching for budget-friendly accommodation away from the crowds, as it is mostly home to small guest houses with no grand resorts.