Overnight Catamaran Cruises in Mauritius
Ce contenu est actuellement non disponible en français
Overnight Catamaran Cruises in Mauritius - Overview
Discovering the gem of the Indian Ocean by a catamaran cruise is no doubt the best way of getting to know the tropical Mauritius Island. Imagine the surreal seascapes, the awe-inspiring sea horizon, and the glistening lagoon and the exotic tropic birds soaring as you sail across the captivating islets of Mauritius.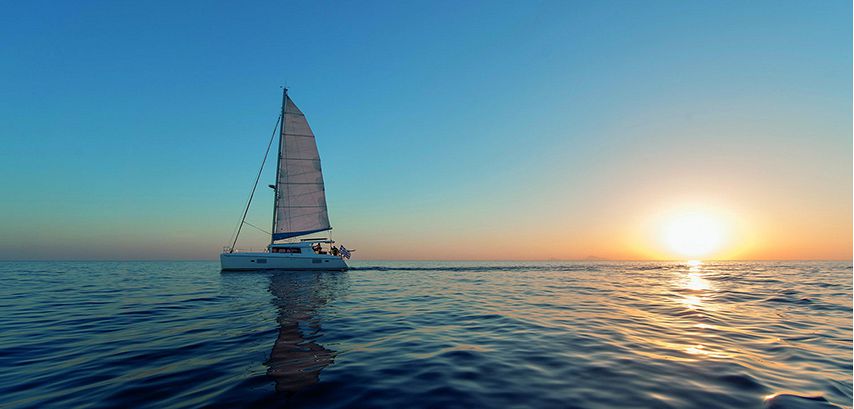 With the overnight catamaran cruises you will have the choice to venture to remote island destinations and find virgin spots awaiting to be discovered.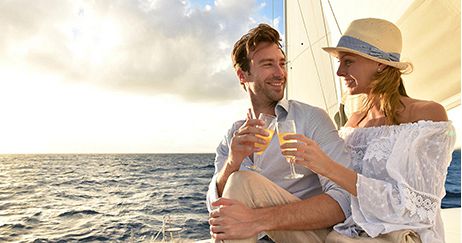 Ensconce comfortably in the liveaboard catamaran, and take advantages of the excellent amenities and facilities available to make your overnight stay a pleasant and memorable one.
Be enchanted by the exciting underwater world of exotic fish, coral reefs and sea turtles. Relax on the comfortable trampoline of the catamaran while enjoying selected wines.
Sail through the crystal clear waters of the Indian Ocean, and enjoy breathtaking views of the pristine islets.
---
Overnight Catamaran - Cruising Destinations
Mauritius is notably known for its pristine tropical islets which some of which are close to the coast and others far away. A few of these islets are now nature reserves with endemic wildlife; Ile aux Aigrettes and Round Island are the best examples. Other islands bear coconut plantations such as Ile Aux Benitiers. Many of these islands are regularly visited by both Mauritians and tourists because of the beautiful beaches and scenery they offer.
The liveaboard overnight catamaran cruises are classified into three categories depending on the distance from Mauritius. Choose your preferred cruising destination to live an amazing sea adventure.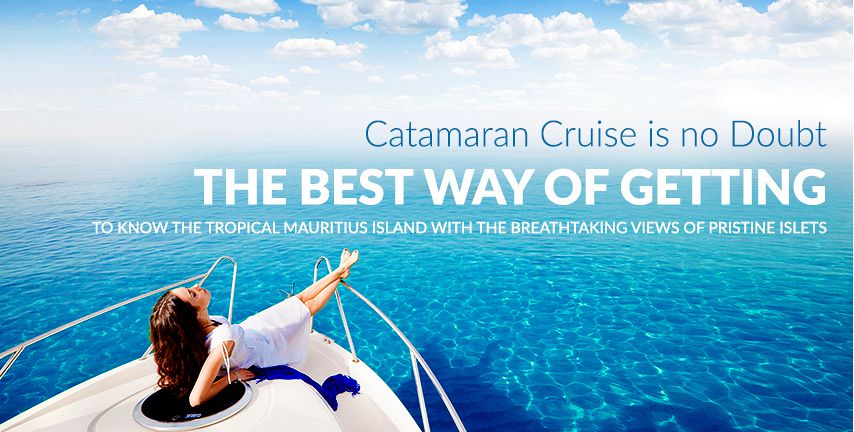 Overnight Catamaran Cruise Destinations:
Short Distance: travelling to one of the nearby islets such as Gabriel Island, Flat Island, Benitiers Island, Bernaches, Ile aux Cerfs and others
Medium Distance: Round Island and Serpent Island (Slightly distanced Virgin islets of Mauritius)
Long Distance: St Brandon Island or Soudan Banks
Around Mauritius Cruise: complete a full circle around Mauritius Island
---
Itinerary of the Overnight Catamaran Cruise
Short Cruise Itinerary
Explore the breathtaking Northern Islets of Mauritius for an overnight catamaran cruise. Join your catamaran team at around 16:30 at Sunset Boulevard, Grand Bay and be prepared to enjoy a VIP treatment. Your catamaran cruise will depart from the jetty at around 17:00. Enjoy the tranquility of the paradise setting surrounding the North Coast of Mauritius. The overnight cruise will be in front of the famous Flat Island and Gabriel Island but depending on the weather conditions, the itinerary might change. For your safety and security, the cruise may thus be done in the lagoon of Grand Bay; in front of the luxurious hotels along the Northern coastline. Your trip will eventually end on the next day around 08:00.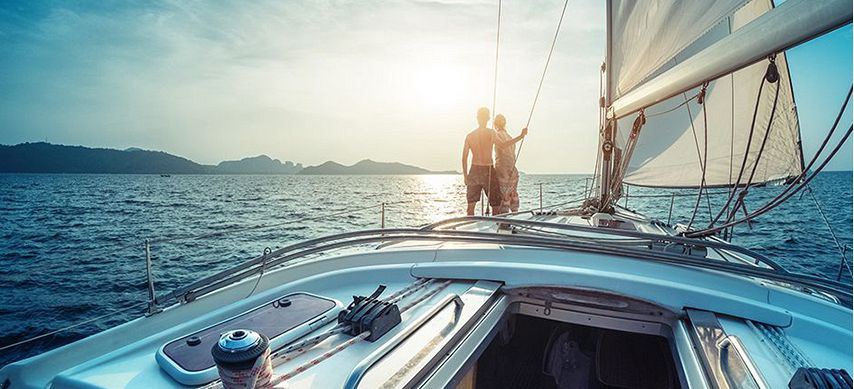 Short Cruise Itinerary Details:
Day 1
Welcoming cocktail
Cruising towards the Gunner's Quoin and other famous islands
Sailing in the stunning lagoon of the North Coast
Stop for an incredible and tropical Sunset
Dinner between Flat Island and Gabriel Island
Spend the night on board
Day 2
Continental Breakfast served on board
Snorkelling in the stunning lagoon
Sail back to Sunset Boulevard, Grand Bay at around 8 a.m
NOTE: Upon availability, and for a supplement, it is possible to extend the cruise for an additional time period.
---
Overnight 24 Hours Catamaran Cruise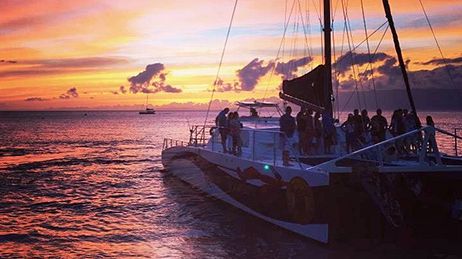 The 24 Hours Catamaran Cruise is a perfect retreat with nothing but the ocean between you and the horizon.
Enjoy sailing through the crystal clear water, breathtaking scenery all around, stay on the beautiful white sand beaches, snorkel inside the lagoons, explore the local marine line, and enjoy delicious food and bar services for 24 hours.
Your journey starts at around 17.00 with a welcoming cocktail and ends the following day around 16.30-17.00.
24 Hours Catamaran Cruise Itinerary Details:
Day 1
Welcome cocktail
Enjoy a sunset sailing
Mauritian dinner at around 19.00
Spend the night on board of the catamaran
Day 2
Cruise to Gabriel Island at around 09.00
Anchoring in the lagoon of Flat Island and Gabriel Island
BBQ Lunch on Gabriel Island at around 12.30
Snorkeling and suntan (free time)
Departure from Gabriel Island for Sunset Boulevard
Tea time on Board
Arrive at Sunset Boulevard at around 16.30
---
Overnight Catamaran Cruise Around Mauritius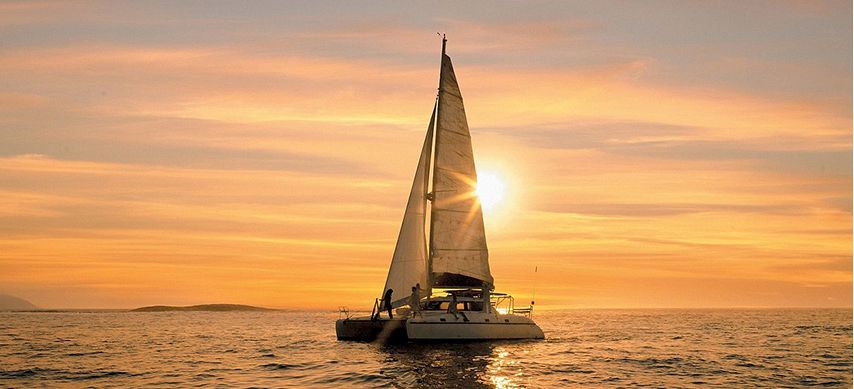 Expand your travel experiences through this sea cruise, where each day will be a new adventure as part of the journey to complete the cruise around Mauritius. This 4-Day Cruise promises you some thrilling discoveries where you can escape on the pristine and isolated Northern islets, and experience Mauritian culture at touristy locations such as Grand Bay or Port-Louis. And discover the true gem around Mauritius!
Around Mauritius Cruise Itinerary Details:
Day 1
Embarkation from jetty
07h00 - Sail off from Black River to la Preneuse for snorkeling and watch dolphins at Tamarin Bay
Breakfast is served
Next stop at Caudan for shopping
Balaclava and lunch on board. (as per client's wish)
18h30 - Sunset cruise to Grand Bay and stop in front of Royal Palm hotel
Dinner is served
Overnight on board
Day 2
08h00 - Departure from Grand Bay
Breakfast is served
Trip to Northern Islands and stop at Gunner's Quoin for snorkeling
13h30/14h00 - Stop at Les Palisades at the back of Flat Island for lunch
15h00 - leave for Grand Bay and anchor in the lagoon
Dinner is served
Overnight on board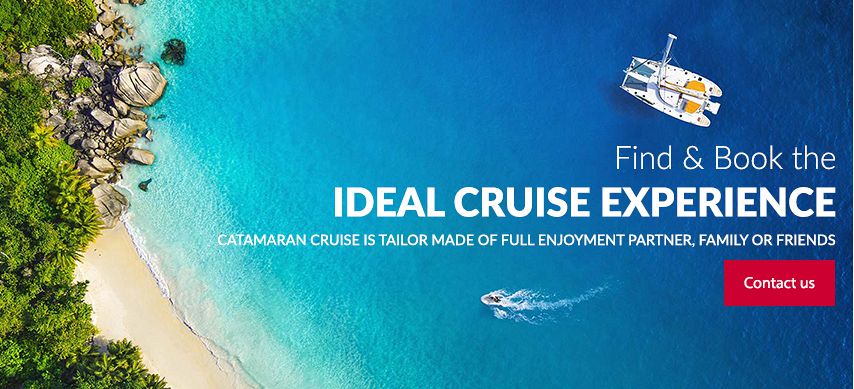 Day 3
07h00 - Departure to Anahita
Breakfast is served
13h00 - Reach Anahita (East of Mauritius)
Lunch on board
Pick up by speed boat to visit the G.R.S.E. waterfall with possibility to relax on Ile aux Cerfs/ time at leisure
17h00 - Back on board
Dinner is served
Overnight on board in the lagoon near Four Seasons Resort
Day 4
Departure back to Black River
Breakfast is served
Full day cruise outside the lagoon
Lunch is served on board
Around 17h00 reach Black River
Disembark
---
Long Expedition: St Brandon 10-day Cruise
This special 10-day trip to St. Brandon is all about doing the extraordinary, discovering a true heaven on earth with various astonishing species and having a lifetime memorable experience. The islets of St Brandon are regionally important for their seabird populations, Green Turtle nesting sites and are sanctuary for sharks, rays and many big fish.
You can choose to spend your days exploring the marine life through diving or if you are a fishing enthusiast you can definitely enjoy fishing here!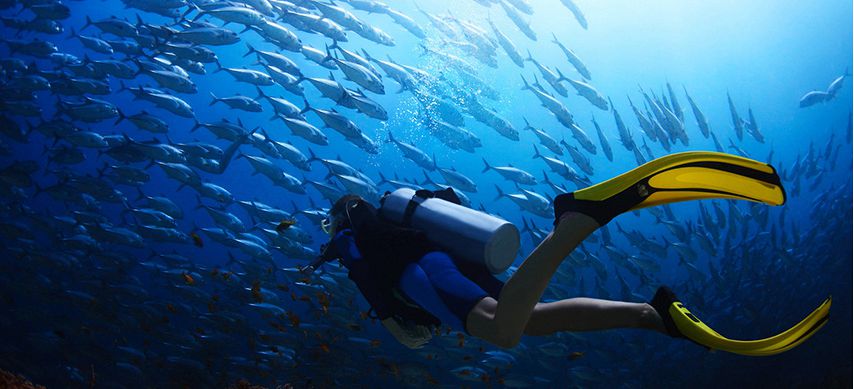 Long Expedition St Brandon Cruise Itinerary Details:
10-day
Spend your days exploring the multitude of pure white sand flats and broken coral islands, all of which are full of bonefish.
Have the Ultimate Diving Experience have normally 3 dives per day (depending on the weather) OR enjoy an Ultimate Fishing Experience for six and half day.
Enjoy full board meal plans, mixed Creole and International food prepared by the very skilled chef.
Enjoy snorkeling experience seeing sharks, rays, turtles and many big fish.
Opportunities to observe turtle nesting.
---
Overnight Catamaran - Short Destination Cruise
Gabriel Island
The lush Gabriel Island also known as Ilot Gabriel is among one of the popular Northern Islets located near the Round Island and the Flat Island, just some 10 kilometres North of Cap Malheureux.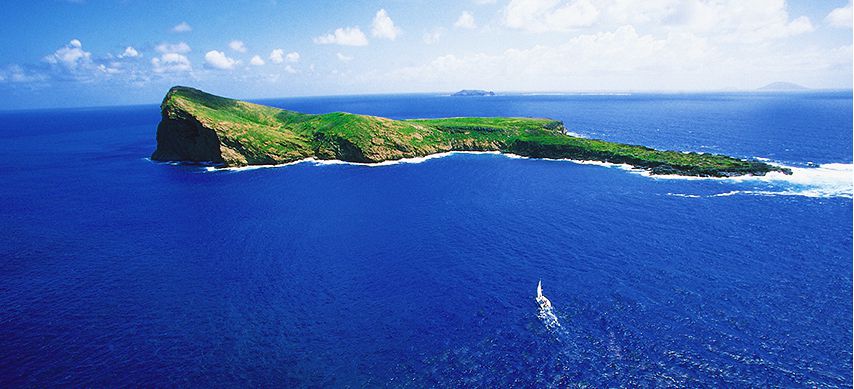 The island is the most prefered islet among tourists and locals for a fun and relaxing catamaran cruise. It is extended over an area of 42 hectares surrounded by unspoiled fine white sand and turquoise crystal clear water. It is also very well-known for its safe snorkeling and diving sites; an idyllic destination for a day of relaxation on the beach.
Besides the panoramic view, the island is special in the sense that it is full of lush green vegetation and indigenous fauna and flora. Its coastal vegetation is typically of sandy dune; a large slice of the island is covered Baume de l'ile Plate' Pailles - en - Queue hover continually and Scinques de Bojer run through the rocks like quicksilver. Easy access has been made for everyone in order to explore the fauna and flora without creating any disturbance.
Flat Island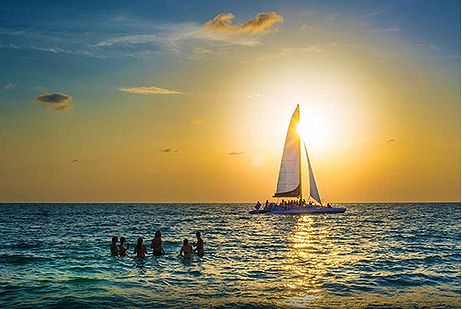 Flat Island or Ile Plate is an another most visited Northern Islet which is located at a distance of around 12 kilometres to the North of Mauritius nearby the Round Island. It stretches over an area of more than 300 acres and it is the largest islet off the Mauritian coast.
As its name suggest, the island is mostly flat, but has a single hill topped by a lighthouse. The vegetation on Flat Island is much denser than on Gabriel Island which makes it quite particular. Also, the island harbors an internationally famous dive site called The Shark Pit where divers can witness sharks swirling within the pit for the rich oxygen available due to the crushing waves against the cliffs of Pigeon Rock.
During the second half of the 19th century and first half of the 20th century, Flat Island was used as a quarantine station, where people suffering from malaria and other diseases were here by the British.
Bernaches Island
The secluded Bernaches Island is situated in the North-Eastern Coast of Mauritius. This incredible islet is also known as Pointe Bernache or as Ilot Bernache which is part of Ile D'Ambre. Its white sandy beaches and scintillating turquoise water tempt you for a refreshing swimming.
Its flora consists of some casuarinas trees and some species of grass and shrubs. There are one or two beautiful stretches of sandy beaches and it is often visited by tourists during the day. The rest of the island's beaches are made up of rocks and boulders.
Benitiers Island
Located in the South-Western Coast of Mauritius, Benitiers Island is a large coral sand island approximately two kilometres long and 500 metres at its widest point and 65 hectares in area.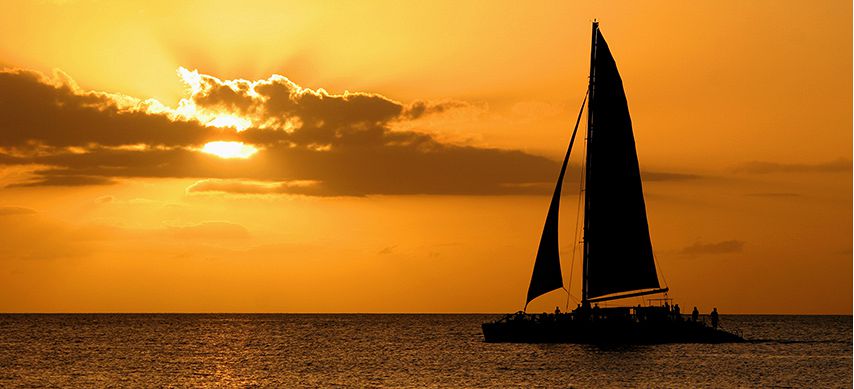 The island itself has very little biodiversity value since it has a highly modified vegetative cover and is used as a coconut plantation. On the northern tip of the island there is a small colony of migratory sea birds.
The lagoon is vast and shallow with large coral fields in relatively good health. The region around the island is the fishing ground of locals who for years have used the islet for leisure purposes and a stop over when fishing in the lagoon.
Ile aux Cerfs
The gorgeous Ile aux Cerfs is predominantly visited by tourists and locals due to its sandy beaches, beautiful lagoon and with a wide range of facilities. The island is situated in the Eastern Coast of Mauritius and constitutes around 100 hectares of land.
Ile Aux Cerfs is a highly recommended location for snorkeling. The coral reef is beautiful and full of marine life, and together with the large black rocks that protrude into the water, it is an ideal place to snorkel and to enjoy the rich underwater world.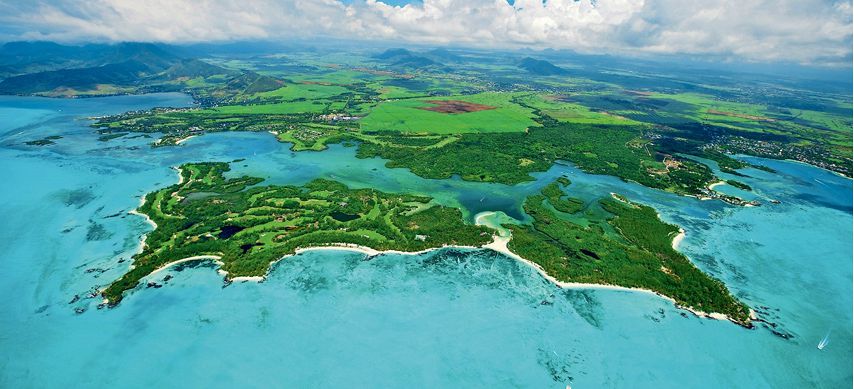 The island offers several water sports activities, restaurants and also a five-star hotel with a golf course, all making this amazing paradise island the perfect setting for a relaxing day of sun worship while enjoying various water sports, beach activities and even golfing.
When you visit Mauritius make sure to visit Ile Aux Cerfs - the paradise island of Mauritius. You will have an experience which you can share with your family and friends and cherish all your life.
---
Overnight Catamaran - Medium Destination Cruise
The Round Island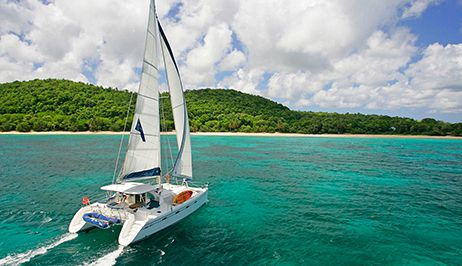 Situated 22.5 kilometers from the North-Eastern Coast of Mauritius, the rich ecological reserve Round Island is the second largest off-shore islet of Mauritius. The origin of this unspoilt nature reserve is based on volcanic eruption, which has given birth to steep slopes, and the basalt rocks which cover over half of the island.
Round Island is known for being home to diverse species of flora and fauna such as palm trees, hardwood trees, sea birds including Wedge-tailed Shearwater, Red-tailed Tropicbird and White-tailed Tropicbird, and reptiles which consists of the Round Island day gecko, Round Island skink and Round Island Boa, along with other species that are endemic to Mauritius.
Fortunately, threatening species such as the rodents, house geckos, insect pests and major woody weeds have not been able to reach the island, probably due to the large distance that separates the island from mainland.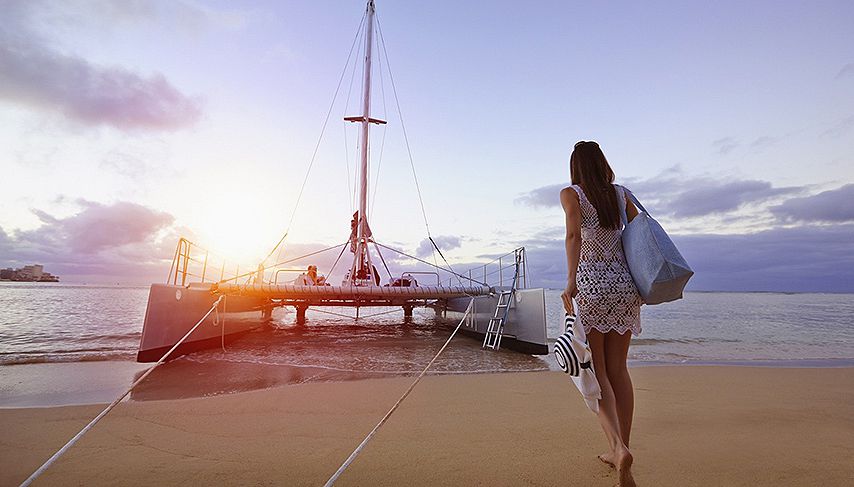 The island has the best snorkeling spot where you can quench and fulfill your discovery desires in respect to the underwater life. Catamaran cruises usually make a stop for a plunge into the turquoise sea, where one can witness the incredible coral reefs teeming with marine life.
The island is also an unequalled place for watching sharks, shoals of barracudas, and marlins where there is an ever-perfect water visibility. There is a secret shark point or Shark Pit where you can easily spot some 6 to 60 sharks swirling within the pit for the rich Oxygen available due to the crushing waves above the pit. The wave crushing against the wall is by itself an awesome view. Additionally, there is a spectacular coral reef where jacks, sharks and rays can be seen.
Serpent Island
Just some 2.5 km North of Round Island is the uniquely verdant and rocky Serpent Island basically of volcanic origin. The island reaches 162 m in elevation and has mostly steep sides. It is largely covered by bare rock which is used by the seabirds for nesting.
Due to its diverse and unique seabird fauna compared to the other nearby islets, Serpent Island is classified as a protected area for environmental conservation. Some of its seabird fauna consists of the sooty tern, the masked booby, the brown noddy, lesser noddy and the red tailed tropicbird. Total seabird numbers are approximately 250 - 350,000.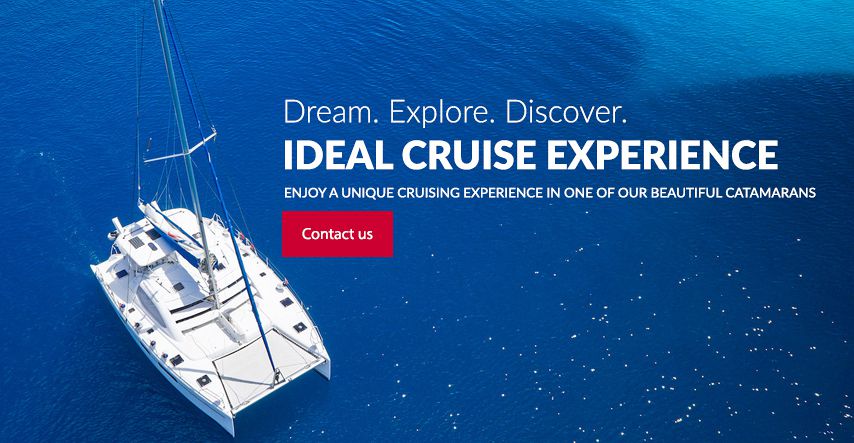 There are populations of Bojer's skink, as well as reports of large centipedes, unidentified large "tarantula" spiders and the Serpent Island Night Gecko; the last two of these species may be confined only to Serpent Island. The island and its surrounding as a whole have a great value in terms of fauna, and thus it was proposed that seabird numbers should be monitored every 3 years.
Eco tourists are enthralled by the untouched rustic beauty of the island. There are catamaran cruises that are organized where one can explore the pristine surroundings. The under marine life is generously abundant and serves as one of the best spot to snorkel. You will certainly encounter interesting aquatic animals including the sharks which are likely to be less aggressive.
---
Overnight Catamaran - Long Distance Destination Cruise
St Brandon Atoll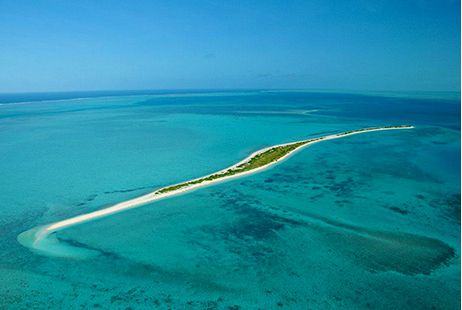 The St Brandon trip is one in a lifetime opportunity where you will have the chance to cut off from the civilisation and plunge into authentic virgin surrounding. Also known as Cargados Carajos Shoals, St Brandon is a group of over 50 islands, coral ridges and vast sand flats on an extended reef in the Indian Ocean.
A dependency of Mauritius the island is rich in flora and fauna where you will likely spot sea turtles laying their eggs on its unspoilt white granular sand. It has a pure and preserved ecosystem with its magnificent lagoon where it serves as a wonderful spot to snorkel. The islets of St Brandon are regionally important for their seabird populations, Green Turtle nesting sites and a sanctuary for sharks and rays.
Also, the island is known for its fishing trip where you will have the chance to catch an eclectic range of fishes such as bonefish, Indo-Pacific Permit, Giant Trevally, Bluefin Trevally, Golden Trevally and Greenspot Trevally. You can also fish lobster for your own meal.
There are various boat trips to this little paradise, where you can spend a wonderful time in a splendid and comfortable catamaran, fully equipped for scuba diving and fishing or a high speed boat.
Soudan Bank Expedition
The Soudan Bank Expedition guarantees you one of your best fishing experiences especially to those who are passionate about the big catch. The Soudan Banks are a group of underwater high points and reefs off the coast of Africa, and are around 100 Nautical Miles North East Mauritius. It is a 20 km Plato under the water approximately 50 - 60 meters, with surrounded depth about 3000m.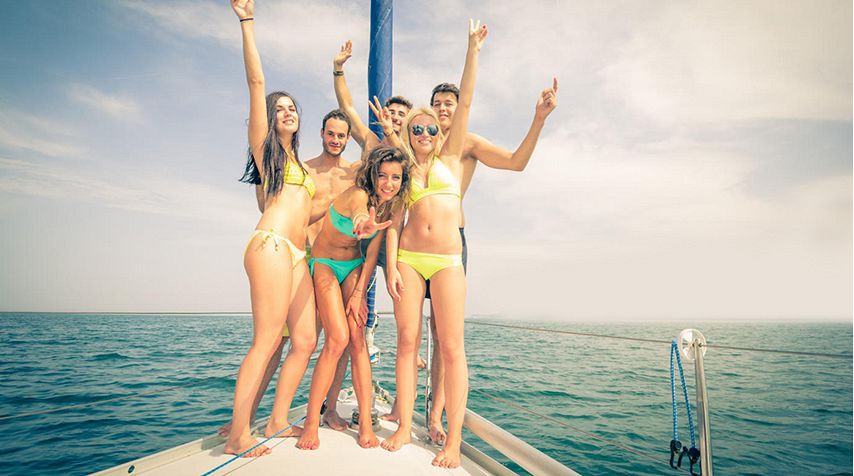 Known for its good fishing territory, the banks are administered by Mauritius. The North Soudan contains large salmon stocks and the South Soudan is the largest of the banks, with many reefs and passes. West Soudan is small, rocky, and shallow, and is the least fished of the banks. Central Soudan is the most fished area, with huge reefs and open waters containing a huge abundance of fish. East Soudan, is very remote and is located more than 100 miles away from the other banks. The other banks are closely linked, separated by small shallows or channels.
Due to their relatively far distance from Mauritius, it would require at least 3 days in a true professional big game fishing vessel to be able to reach the bank and to enjoy a remarkable fishing experience.
The Soudan Bank offers the possibilities to practice different type of fishing such as:
Jigging for Dog Tooth Tuna, Yellow Fin Tuna, Wahoo, Giant Trevally, Amber Jack, And Grouper.
Trolling for Blue/Black Marlin, Sailfish, Dog Tooth Tuna, Yellow Fin Tuna, Wahoo, Dorado.
Popping for Tuna, Dorado Or Wahoo hunting the surface at the back of your boat this is special fishing trip for true lovers.
---
Overnight Catamaran - Cruise Around Mauritius
Join for a 4-day sea adventure cruise around Mauritius in the catamaran of your choice, ranging from luxurious to budget-based; from 2 to 4 cabin accommodations-all set for a blissful sea sail discovery in the South-Western part of the Indian Ocean.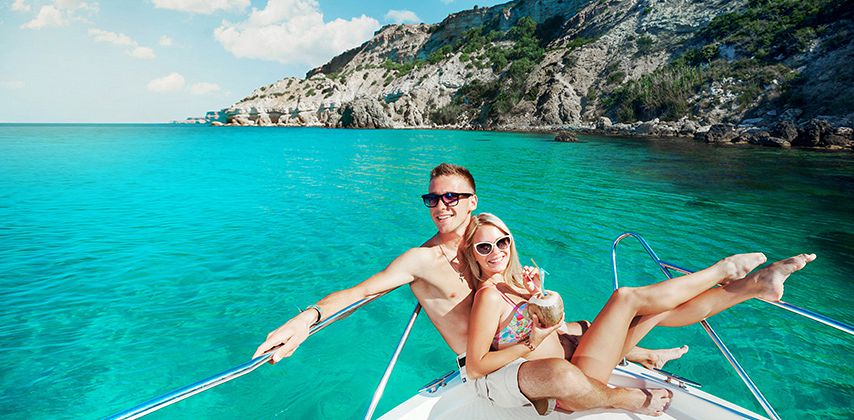 Expand your travel experiences through this sea cruise, where each day will be a new adventure sail by circling around Mauritius, Discover the true gems of this tropical island by interacting with the spectacular marine ecosystem, encounter the most adorable marine creature-the dolphin on the west coast. Come across the awe-inspiring Crystal Rock while heading to Benitier island; escape on the pristine and isolated Northern islets, and experience Mauritian culture at touristy locations such as Grand Bay or Port-Louis.
Also, explore the secluded Eastern Coast of Mauritius where the enchanting Grand River South East waterfall scampers down huge rocks, and enjoy a fabulous day at the gorgeous Ile aux Cerfs Island, where you will have the chance to join in the fun and adrenaline-packed sea activities. You will also get to mingle with the locals.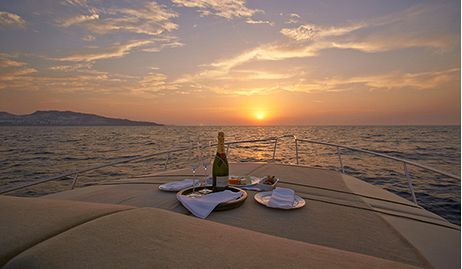 The around Mauritius cruise is an all-inclusive stay where the cruise itinerary as well as the cruise duration can be customized and tailor made as per your preferences. Depending on your group size and preferences such as specific boat amenities like air conditioning, private lounge or mini bars-everything can be arranged based on your request.
The all-inclusive menu will be planned as per your exact preferences. There is a whole range of selections; you might also have the choice of mixed Creole Mauritian food or International dishes, all especially prepared for you by the very skilled chef. Menu ranges from scrumptious BBQ, Seafood, vegetarian to non-vegetarian, and you can also give your suggestions.
Catamaran Accommodation And Facilities:
You will have a wide range of options to choose from luxurious to budget based catamaran boats. Depending on your group size and preferences such as specific boat amenities like air conditioning, private lounge or mini bars-everything can be arranged based on your request.
Find information about some of the available boat options:
Catamaran: Lagoon 500
This is the most luxurious catamaran currently operating in Mauritius and it usually used by VIP clients for either day charters or overnight cruises. The unique catamaran Luxury Lagoon 500 catamaran was built by special request in France in 2011, available for freight in Mauritius. The boat is like a top class hotel, offering all the possible facilities and features as well as has 4 luxury cabins.
Cabins are very spacious with the high top design. Catamaran planning/orientation is made in the most convenient way and wholly suited to holidays of the most demanding clients.
When you first enter any of the cabins, you will notice the harmony alliance of space and light. The catamaran interior is decorated by luxurious light wood. Brand porthole, placed all around the perimeter, creates the feeling of lightness. For both ventilation and light, there are 4 huge hatch located on the roof.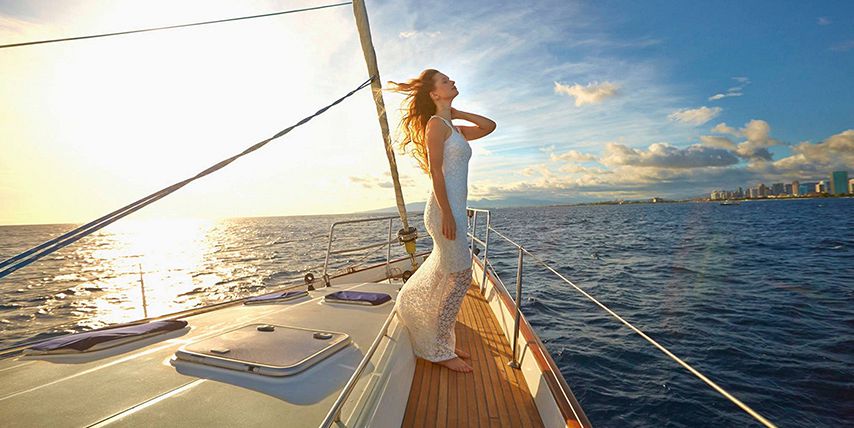 Due to removable partition, beds can be easily modified from one big double beds to two twins beds. All cabins have en-suite shower room and toilets. The cabins also have a huge illuminator that enables you to enjoy gorgeous sea view as well as enables the natural light to come inside.
The Luxury Catamaran is equipped with all the extras like air-conditioners, water tanks, water cooler, ice maker, TV, DVD with excellent variety of films and music for any taste, 4 comfortable cabins, each set with bathroom, completely equipped kitchen and basically all that you can think of, making sure you have an enjoyable cruise experience.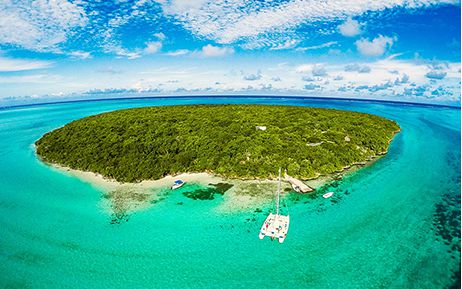 In order to bring into life almost all fantasies about exotic gastronomy, the catamaran is equipped with top notch equipment such as: 4 burner gas cooker, double-side sink, 4 refrigerators, 2 freezers, oven, microwave oven, bread baker and other kitchen Household appliances. You will get to enjoy the delicious food while sitting by a perfect dining table, placing 8 people together in maximum comfort.
The upper deck is an ideal place for spending the day enjoying the great views all around, for sunbathing and for having good discussions. On the edge of the catamaran you will find a table, mini-bars and spacious hammocks.
All this and many more great facilities are available on-board for guaranteeing top luxurious cruise experience and for your maximum comfort, fun and entertainment.
Catamaran: Leopard 43
The Leopard 43 features high standard materials, refined design and spacious areas for an amazing time at sea. Catering for groups of up to 18 participants, you are sure to enjoy an unforgettable day cruising experience.
The catamaran is an air-conditioned and as such, you will enjoy luxury par excellence with cozy setting. Benefit from various amenities such as a fully equipped kitchen, a spacious interior and exterior lounge including dining area, large comfortable sun beds and two trampolines. This first class catamaran is also embedded with an auto-pilot, GPS navigation system and audio system with a Smartphone's port.
In terms of accommodation, it offers four luxurious bedroom suites where one additional bed can be added for one child in each of the two front bedrooms. Each room is well air-conditioned and includes an HD TV, a private en-suite bathroom with mirror and a cupboard.
Catamaran Facilities on board:
A fully equipped Leopard 43 Catamaran with 4 bedroom suites
Air-conditioned Catamaran
Lounge/ dining room (inside and outside) and1 large deck at the front of the vessel
Fully equipped kitchen
Large comfortable sun beds and 2 trampolines at the front of the catamaran
Bath and beach towels
Snorkelling and basic fishing equipment
Mobile phone charger (on battery)
HD TV
CD and radio (port for Smartphone)
Hot water (solar panels)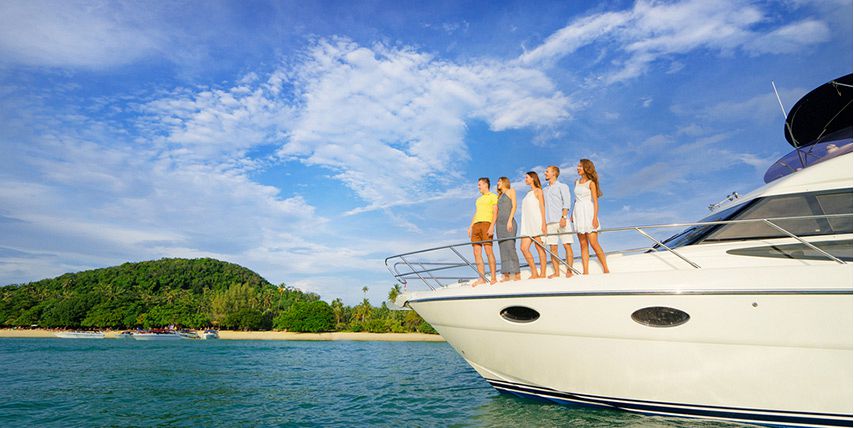 Other choices of liveaboard Catamaran boats:
Monohull boat
Yacht
Budget based
Luxurious
Additional boats available for the Liveaboard Cruise around Mauritius:
Lagoon 440 Catamaran (4 cabins, 8 passengers)
Beneteau Oceanis 361 Yacht (1 cabin, 2 passengers)
Scape 39 Catamaran (2 cabins, 4 passengers)
Sunseeker Yacht (4 cabins, 8 passengers)