Sugar Beach Hotel & Resort - 5 Stars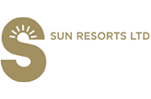 Address:
Flic en Flac, Mauritius
Reservation:
(230) 269 0333
Email:
Click here for Email
Note:
Special Discounted rates when booking via Mauritius Attractions

Ce contenu est actuellement non disponible en français
Sugar Beach Hotel & Resort - 5 Stars
The Sugar Beach resort is a five-star hotel built on a white sandy beach on the west coast of Mauritius. Its contemporary plantation-style architecture reminds of a colonial mansion with exotic Creole charm.The hotel offers accommodation in rooms and villas scattered amidst beautiful tropical gardens. They are elegant, stylishly furnished and provide all the modern comfort.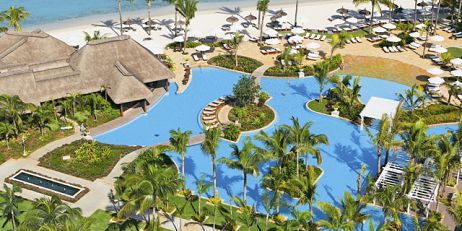 Sugar Beach offers a choice of 4 restaurants. The main one, 'Mon Plaisir', proposes buffets with traditional English and Continental breakfasts, themed evenings and open kitchens where you watch chefs reinventing international recipes with a Mauritian twist. 'Buddha - Bar Beach ' welcomes you for after an unforgettable meal, indulge in a sumptuous dinner and embrace the the luxury island atmosphere. Citronellas Café, with its Italian pizza atmosphere, offers wonderful wood-fired pizzas and delicious salads as well as traditional Italian recipes. The Paul & Virginie Restaurant, found on the beach at La Pirogue Resort & Spa offers traditional Mauritian food with grilled dishes and a romantic atmosphere.
Have fun and just relax in the two swimming pools. Otherwise, windsurfing, water-skiing and even yoga and aerobics are so many activities awaiting for you.
Get pampered at the spa where you can enjoy relaxing treatments and massages in a tranquil atmosphere with soothing aromas.
---
Hotel Location
Sugar Beach is on the West coast of Mauritius near the village of Flic en Flac. It is well placed for a quick easy access to the nearby commercial centers of Port Louis and Curepipe.
---
Sugar Beach Golf & Spa Resort Accommodation
Sugar Beach Golf & Spa Resort offers 258 elegant first class Sea facing rooms, Garden facing rooms and Suites along the famous beach of Flic-en-Flac
The rooms and suites are fitted with blackout curtains and pastel sheers drawn behind white louvered panels on each side of the front windows to maintain privacy while allowing filtered light to enter during the day.
All of the rooms face the Indian Ocean and the Beach Villas have a direct sea view.
Room Selection:
Manor House Garden View/ Sea View Room is each of 40m²
Villa Room Garden View/ Beach Front is each of 40m²
Villa Beach Front Suites is each of 80m²
Manor House Garden View/ Sea View Room
The Manor House Garden or Sea View Room is set in an elegant tropical flair, overlooking either the lush gardens or ocean. The room consists of a spacious private balcony or terrace.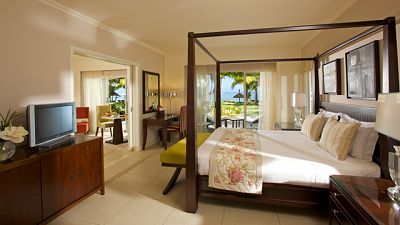 Maximum Occupancy: 3 Adults Or 2 Adults + 2 Children (below 12 Years Old) Or 2 Adults + 1 Teen
Area: 40m2
Bedding: King Size/ Queen Size/ Twin Beds
Key Features:
Garden/Ocean View
Bath Tub
Terrace
Electric Sockets
Villa Room Garden View/ Beach Front
The luxurious and spacious Villa Room comes with either a gorgeous garden view or with direct beach access. The Creole-styled villa includes a private balcony or terrace where you can relax and enjoy a serene moment.
Maximum Occupancy: 3 Adults or 2 Adults + 2 Children (below 12 Years Old) or 2 Adults + 1 Teen
Area: 40m2
Bedding: King size/ Queen Size/ Twin Beds
Key Features:
Garden View or Beach Access
Non-Smoking Room
Air Conditioning
Terrace
Bath Tub
Villa Beach Front Suites
Beach Perfection - Elegant ground floor suites with direct beach access and spectacular sea view, having a spacious private terrace.
Maximum Occupancy: 2 Adults
Area: 80m2
Bedding: King Size Bed
Key Features:
Sea View
Non-Smoking Room
Air Conditioning
Terrace
Room Facilities:
Cots are also available on request
Tea/Coffee making facilities
Fully stocked mini bar
LCD flat screen television with satellite channels
Independent remote controlled in-room air conditioning unit
Telephone with direct international line
WIFI internet access (supplement)
Electronic safe
Ironing equipment & equipment for babies are available upon request
Large bathroom with bath, shower & separate WC
Hair dryer
---
Sugar Beach Golf & Spa Resort - Activities & Facilities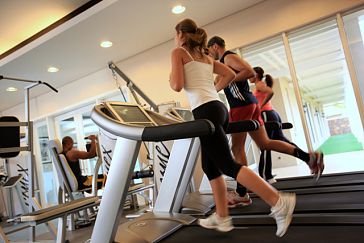 Free Activities:
Kayaking
Laser dinghies
Glass-bottomed-boat trips
Snorkelling
Windsurfing
Fun boat
Aqua gym classes in the hotel pool
Water-polo
Water-volleyball
Water-basketball
Fitness centre
Six floodlit tennis courts
Table tennis, badminton, volleyball, mini-football, pétanque and Frisbee
Aura Spa & Hammam
Enjoy the exclusive Spa treatment at Aura Spa for a holistic experience. Enter in this ultimate sanctuary to recharge your batteries with a host of beauty and body treatments provided by the team of professional Spa therapists.
Spa Facilities include:
Hammam at Aura Spa, exclusive in Mauritius.
Heated pool in hammam.
Both single and couples treatment rooms.
Dedicated Shiatsu treatment area.
Fully equipped hairdressing salon for men and women
300sqm of air conditioned fitness centre.
The Martial Arts area caters for fans of Taebo, Kick boxing, Judo and Karate.
Sun Kids Club and Teens Club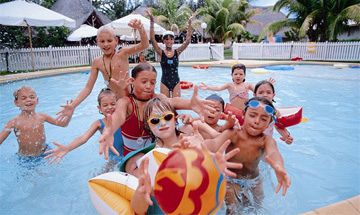 The Sun Kids' Club welcomes children from 2 to 11 years free of charge. Sun Kids Club caters for children between 2-11 years old daily fun programmes, age-appropriate activities, facilities and amenities, twelve hours a day. Children of 2-3 years old need to be accompanied by a parent or a babysitter (supplementary fee).
Facilities:
Dinnertime fun (themed evenings)
Buffets and barbecues
Experienced team
Babysitters are available on request, for a supplementary fee
Teenagers need an outlet for all of their energy and to have fun on holiday, especially when you need to relax.
The Teens' Club is a means for everyone to enjoy their family holiday in Mauritius, exactly as they want.
It is the place to be for 12 to 17 year olds, offering sports, trips, excursions and party nights. All of the activities are specially organised for teenagers under the supervision of Sugar Beach Resort & Spa's experienced team.
---
Sugar Beach Golf & Spa Resort - Restaurants & Bars
At Sugar Beach, you are spoilt for choice. Each of the 4 available venues proposes their very own cosmopolitan flavours all wrapped up with the local touch and all yours to savour.
Dress code – Resort casual
Long trousers and shirts with collars are requested for gentlemen in the evening.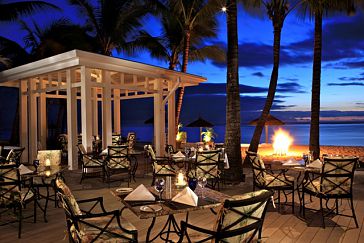 Mon Plaisir
The main restaurant proposes full English and continental breakfast buffet available from 7.30 a.m until 10.30a.m, while evenings feature themed live cooking and cosmopolitan buffet dinners.
Buddha-Bar Beach
Buddha-Bar Beach is more than a restaurant or bar; it centres on a unique concept that allows guests to enjoy an incredible, unique experience while enjoying the phenomenal natural surrounds.
Enjoy delicious and artfully created cocktail masterpieces before or after an unforgettable meal, indulge in a sumptuous dinner and embrace the the luxury island atmosphere. From signature Buddha-Bar specialities and classic crowd-pleasers to Mauritian favourites, sushi, ceviche and amazingly fresh shellfish, all served 'family style', there's bound to something here to delight everyone's taste buds.
Citronella's Café
Citronella's Café offers, in an Italian market-place setting and ambience by the ocean side. Light meals are served, featuring wood-fire baked pizzas and salads at lunch time and authentic regional Italian cuisine at dinner.
The adjacent bar serves refreshments and aperitifs throughout the day.
Paul & Virginie
Located within walking distance at neighbour resort La Pirogue, this restaurant features under its romantic thatched pavilions an 'à la carte' menu: for lunch - a selection of popular island cuisine, wood-fire baked pizzas, grilled, smoked or steamed fare, tossed salads and sandwiches; for dinner, more sophisticated dishes and select seafood.
In-room dining
In-room dining for private enjoyment.
Room service is available 24 hours-a-day for continental breakfasts in the privacy of your patio or light meals and beverages throughout the day.
La Brasserie (Mon Plaisir Bar)
The bar, inspired by French pavement cafés, stretches out onto an adjacent garden court area featuring an authentic craft market and staging live street evening entertainment.
It opens daily from 4.00 a.m for guests on early departure or going out fishing. It also serves aperitifs and offers a superb selection of old rums, malt whiskies, single barrel bourbons and Havana cigars
Sports Bar
Located at the tennis courts, the bar offers refreshments for tennis players and sports enthusiasts. Meet there to watch international sport on a large flat screen TV.
Open daily from 10 a.m until late.
Citronella's Bar
Adjacent Citronella's Café, the bar serves aperitifs on an outdoor deck before both lunch and dinner. It is also available for refreshments for guests using the nearby boat house.
Beach Trolley Bar
A beach cart provides refreshments and light snacks along the beach for guests to enjoy in the privacy of their own thatched parasols.
Entertainment
Live music
Dance Floors
DJ music