Forfait: Dauphins – Chamarel – Parc Safari
96% Niveau de satisfaction
Basé sur 1 avis
| | |
| --- | --- |
| Lieu: | Sud-Ouest |
| Jours Opérant | Tous les jours |
| Durée | Flexible |
| Heure de L'Activité | 07:30 - 18:00 |
| Transports | Inclus dans le prix |
| Commentaire | Lorsque vous commandez ce forfait d'une journée, vous bénéficiez les prix spéciaux et réduits. |
Jours Opérant
Tous les jours
Heure de L'Activité
07:30 - 18:00
Transports
Inclus dans le prix
Commentaire
Lorsque vous commandez ce forfait d'une journée, vous bénéficiez les prix spéciaux et réduits.
Dolphins - Chamarel - Safari Bird Park - 1 Day Package- Overview
Get ready to embark on an exciting tour to discover the South West of Mauritius. This is a whole day excursion during which you will visit the most popular tourist attractions of the island. Great scenic locations, amazing encounters with animals and highly instagrammable moments await you!
This trip promises a day of fun adventures. You will get the chance to venture out in the sea and see dolphins swimming around you. As part of this package you will also visit the Casela Nature Parks and the Chamarel seven-coloured earth which are part of the main attractions of Mauritius. You will also get to see some sites along the way, which are very unique and beautiful.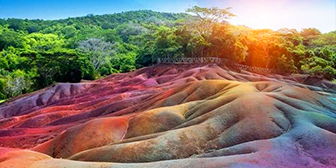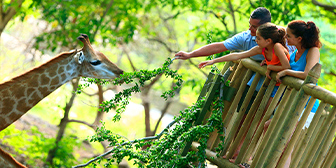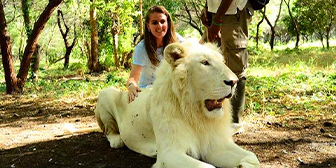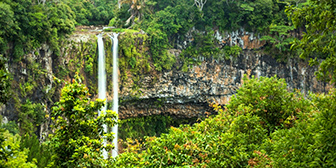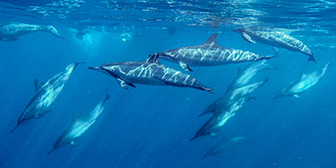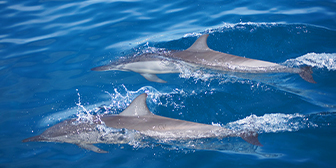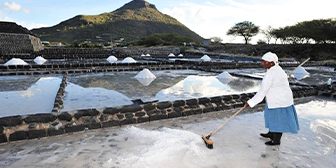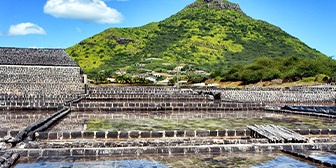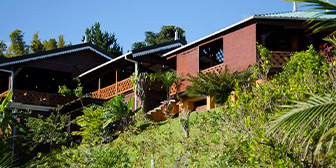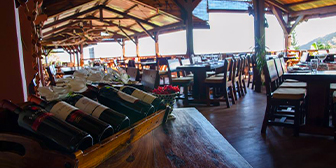 Highlights of this activity:
A unique swimming experience with dolphins in their natural surroundings
Learn about traditional salt production in Mauritius at the Tamarin Salt Pans
Encounter some wonderful animals at the famed Casela Nature Parks
Contemplate the gorgeous Chamarel waterfall from the viewpoint
Visit the seven coloured earth of Chamarel, a natural wonder of Mauritius
Lunch at the amazing Le Chamarel Restaurant (Optional)
---
Tour with Dolphins - Visit to Chamarel & Safari Bird Park (1 Day Package) - Inclusions
This exciting day package includes:
Full-day sightseeing tour of southwestern Mauritius
View of Tamarin Salt Pans
Visit of the Casela Nature Park
Visit of Chamarel Village
Optional: Lunch at the amazing Le Chamarel Restaurant
Chamarel Waterfalls
Visit of the 7 Coloured Earth Park
2.5 hours swimming with dolphins
All excursions charges for Casela Nature Park, Chamarel and Swim with Dolphins
Full transportation to all the sights
Pick up and drop off from any hotel / place of accommodation anywhere in Mauritius
A personal driver guide to show you around and inform you on each of the sights
Snorkelling Equipment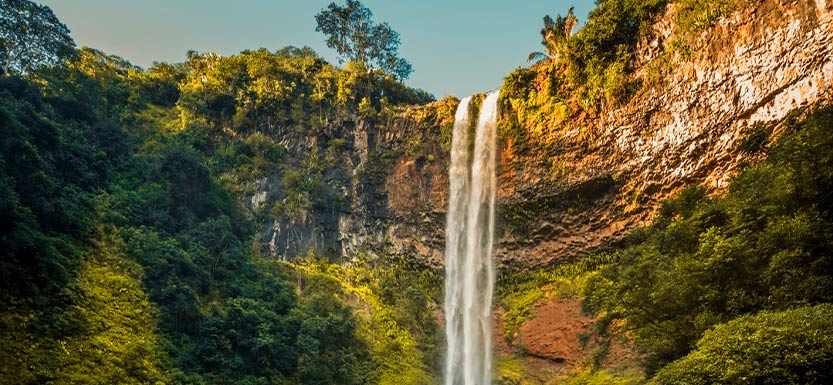 ---
Détails sur le Transport & le Chauffeur
Capacités des voitures
Vous pouvez choisir parmi une sélection de types de véhicules:
Family Car - Up to 4 passengers
6 Seater vehicle - Up to 6 passengers
Minivan - Up to 12 passengers
À propos des conducteurs
All drivers speak fluent English and French (Upon special request we can organize drivers who speak additional languages). The drivers, citizens of Mauritius, will be happy to provide you with information about Mauritius and each of its sights.
All drivers are very professional, time efficient and friendly. There is high emphasis on being always on time and providing reliable devoted service to customers.
---
Point de Rencontre & Horaires
Your Hotel / Place of accommodation anywhere in Mauritius
Heures de début et de fin:
| | |
| --- | --- |
| Start & End times: | |
| Duration: | Flexible |
| Operational Days: | Everyday |
| Departure Time: | 06:00 from your hotel / place of accommodation** |
| Return Time: | 18:00 back to your hotel / place of accommodation |
**The exact pick up time will be determined according to the location of your place of accommodation.
---
06:00 – 07:00 Pick up from your place of accommodation
07:30 – 10:00 2.5 hours dolphins trip
10:30 – 10:40 Viewpoint of Tamarin Salt Pans
11:00 – 13:15 Visit of the Casela Nature Parks
13:45 – 14:45 Lunch
15:00 – 16:00 Visit of Chamarel village including visit of Chamarel waterfalls and the 7 coloured earth reserve
16:30 – 18:00 Drop off at your place of accommodation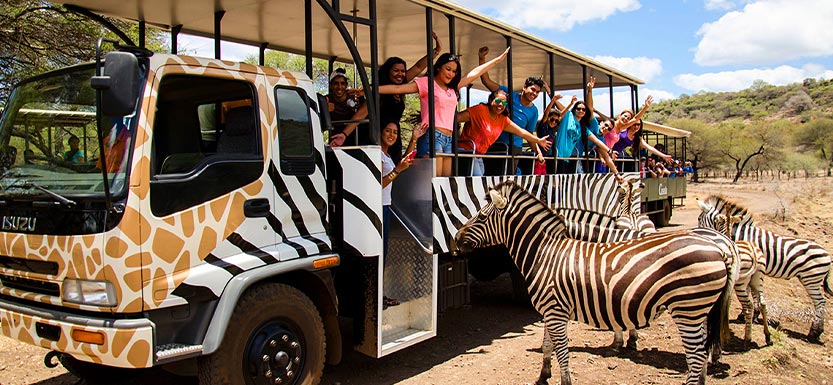 ---
Sightseeing Tour with Dolphins - Visit to Chamarel & Safari Bird Park (1 Day Package)
2.5 hours swimming with dolphins
A unique experience of 2.5 hours swimming activity with dolphins in their natural surroundings!
Immerse yourself in the adventure of a lifetime and swim with dolphins in crystal clear waters. You will get a unique chance to discover these magnificent creatures in their natural aquatic habitat.
Swimming with dolphins is an incredibly moving experience which will bring you into contact with strikingly beautiful underwater scenery, unspoiled landscapes and wonderful animals. You'll plunge into the remarkable world of these marine mammals and come face to face with the dolphins.
Unlike many other dolphin facilities that limit a swim with dolphins to pools or shallow water encounters, you will have the unique opportunity to enter the dolphins' natural environment and enjoy an encounter with them in the open sea. Once you get on board the speed boat, the skipper will brief you on the experience you are about to have and on the day itinerary. Then you will be off for two and a half wonderful hours in the open sea with the dolphins!
Swimming with dolphins offers a rewarding, educational, therapeutic and amazing experience for everyone!
A little information about Dolphins in Mauritius - Dolphins are one of the most fantastic creatures that live in the ocean. The dolphins are cheerful and playful, and became a symbol of intelligence and grace.
Dolphins live in pods of around 20 individuals or more and can be observed swimming casually from Tamarin (on the west coast of Mauritius) on their way to the deep sea off the coast of le Morne peninsula, everyday early in the morning.
The Dolphins, the Bottlenose Dolphin and the Spinner Dolphin, have made the west coast of Mauritius a place for them to rest and sleep before going to the deep sea for their daily feeding.
Tamarin Salt Pans
Owing to the exceptional high level of sunshine in the area, Tamarin historically became the heart of salt production in Mauritius.
The Tamarin Salt Pans are the oldest in Mauritius and they date back to the French occupation. The Salt Pans are situated at the foot of the Black River mountain range, in close proximity to the sea. Today at the Tamarin Salt Pans, an area of about 30 hectare is still used for salt making.
The salt pans are over a century old but the salt production system has remained the same. The sea water is pumped into large shallow pans made of basalt rock and the sea water is left to evaporate. After a few days, the salt residue is then harvested and stored away, ready to be sent to a refining plant.
During the period of June till December, at the early morning time, you will still find the traditional 'Saunters', walking across the salt pans, carrying on their heads wicker baskets full of salt.
As part of this tour, you will stop beside Tamarin Salt Pans for a view of the salt pans. With some luck, you will see the giant salt piles waiting to be harvested and the traditional 'Saunters' workers.
Visit of the Casela Nature Parks - World of Adventures
About the Casela Nature Park: Located beside the Rempart Mountain on the South-West of Mauritius, the Mauritius Casela Nature Park stays true to being a real nature and adventure park. Along with plenty of activities and attractions for all ages, that park also offers magnificent views of the countryside, rolling down the west coast of Mauritius.
Entrance ticket includes:
African Safari: Get a taste of Africa in Mauritius with a unique chance to encounter antelopes, white rhinos, zebras and ostriches. Immerse yourself in the wild in the company of Kudus, Impalas, Oryx, Nyalas, and Waterbucks, just to name a few. The African reserve is of extraordinary scenic beauty with the iconic Rempart Mountain serving as a backdrop.
Visit Birds Paradise Park - Walk thru the aviary - Get ready to be fascinated when visiting the Bird Paradise. Walk through the bird aviary to discover various colourful bird species from all around the world.
Animal viewing - Giraffe, camel, pygmy hippo, llama viewing - Among the many animals in the park, you will get to see giraffes and pygmy hippos for a unique viewing experience. Meet the camels and llamas, considered as one of the friendliest and most loving animals you will ever meet. Spend some time getting to know these amazing creatures.
Petting farm and Tortoise pen - Be sure to stop by the Petting farm and Tortoise pen, the ideal setting for people of all ages, especially children to interact with farm animals as well as tortoises.
Access to Pangia Kid's Park - The new Pangia Kid's Park boasts a children's playground that will offer fun to the young ones! Make sure to bring along the little ones to let them have their fair share of fun!
Visit Predator Kingdom (Big Cats Kingdom) - For Big Cat lovers, this is a dream come true! Visit the Predator Kingdom to enjoy a close view of the big cats such as the roaring lions, the magnificent caracals and the majestic tigers.
One Ride on the Tulawaka Gold Coaster - The perfect ride for thrill seekers, a unique summer luge running on a 760m track including a cable lift hill, vertiginous descents and bends while offering thrill-seekers an exciting ride with a breathtaking view of the west coast of Mauritius!
Additional Info about Casela Nature Parks
The park includes several thematic worlds, as well as a hub for discovery and learning.
African Safari: Casela Nature Parks offers several fun ways to get closer to animals of the African Safari: choose between our zebra bus or the safari Quad .
Predator Kingdom: At the Predator Kingdom, Safari adventures brings you the best of the Big Cats experiences in Mauritius. This is a unique opportunity for visitors to have once in a lifetime experience. Big Cats encounters include: walking with lions, interaction with cheetah, caracal and serval,and the drive-thru to see tigers and lions in their natural habitat.
Thrill Mountain: Thrill Mountain at Casela combines all the mountain and rope activities for thrill-seekers. Jump from a 40m platform into the canyon with the Canyon Swing, zip across breath-taking scenic valleys with plenty of Ziplines, walk on our spectacular Nepalese Bridge, and for the more adventurous: hiking and mountain climbing on the Via Ferrata.
Birds & Rides: A range of rides, activities and attractions to suit all ages. The Tulawaka Gold Coaster for thrill seekers, slide on a Buoy into the air with a Toboggan Ride, awaken your senses with the 4D Cinema, and discover the most impressive bird species in Mauritius with the Aviary.
Pangia Kids Park: Pangia Kids Park is a brand new world, full of fun, located in the heart of Casela! Come and experience family time like never before with the Monkey Swing, the Dino Ride, the Mushroom Vortex, the Carousel and so many more! The kids will also become little chefs at the Wamwam restaurant.
(All activities and attractions which are not included in this package are pay-as-you-go)
Chamarel Village
Chamarel Village – Visit of Chamarel Waterfall and Chamarel seven (7) coloured earth. The village of Chamarel in southwest Mauritius is home to two natural wonders - the magnificent Chamarel waterfall and the seven coloured earth of Chamarel both of which are renowned places that one must absolutely visit when in Mauritius!
You cannot leave the island without visiting Chamarel 7 Coloured Earth. Set in the middle of lush green vegetation, this unique geological curious happening is one of those amazing creations of nature that will mesmerise you. With distinct colours of red, brown, violet, green, blue, purple and yellow, the Geopark has 15 metres of highly coloured dunes - an almost surreal, lunar-like spectacle of rainbow-hued sand dunes before your eyes. The reserve is also home to giant tortoises, a few who are long term residents and are practically the friendliest giant tortoises you will ever meet. Your entrance tickets also allow you to get access to the coffee shop and the souvenir shop.
Chamarel Waterfall: As part of the visit to Chamarel village, you will also access the viewpoint where you can watch the gorgeous Chamarel waterfall cascade down gracefully. Three distinct streams plunge down from almost 100 meters from the St. Denis River, down into the gorge. The sight of this impressive waterfall against the scenic forest and mountains is truly breathtaking.
---
Ce qu'il faut apporter/porter
Sun cream

Towels

Swimming suit (already on)
---
Le Chamarel Restaurant - Food & Beverages
Welcome to Le Chamarel Restaurant, where the only thing as delightful as the food is the unique bird's-eye view over a mountainous landscape and across to the captivating coastline fringed by the clear blue waters of the Indian Ocean and the horizon.
Food is the best excuse to share with guests the knowledge and history of the Creole gastronomic heritage as well as the thrill of mystery and discovery while connecting with our culture and music.
Prepare to immerse in a distinctive Creole culinary journey with soulful, authentic local cooking, a peaceful bucolic ambiance and superb service at 260m above sea level!
Times: 11h30 - 13h15 OR 13h15 - 15h30 (Kitchen closes at 15h00)
The 3-course menu is as below:
---
Transportation
As part of this day package, it is Compulsory to book for the transport service as well and below, please find the prices breakdowns:
| | |
| --- | --- |
| Private Daily Tour in a family Car (for up to 4 people): | 95 Euros |
| Private Daily Tour in a 6 Seater vehicle (for up to 6 people): | 105 Euros |
| Private Daily Tour in a Minivan (up to 12 people): | 135 Euros |
The Prices are per vehicle referring to the number of passengers applicable for each vehicle type.
Excursions & Entry Tickets Packages
When ordering this day package you benefit from a special discounted package price on these trips and excursions.
Included in the price: 2 hours swimming with dolphins trip, visit to Casela Nature Parks & entry tickets to all the sights.
The special discounted price for this package:
| | |
| --- | --- |
| Price per Adult | 79 Euros |
| Price per Child (3-12) | 39 Euros |
| Price per Baby (0-2) | Free of Charge |
| Lunch at Le chamarel Restaurant | |
| --- | --- |
| Price per Adult | 25 Euros/ Person |
| Kid's Menu: | 14 Euros / Child |
---
Options disponibles:
Avis
96% Niveau de satisfaction
Basé sur 1 avis
|
avis de frund florian – Switzerland
|
Août 02, 2017
Délai de réponse à vos requêtes et demandes
Niveau de professionnalisme de nos consultants en voyages
Une valeur ajoutée qui vous a été apportée par notre consultant en voyages
Les connaissances du consultant en voyages sur l'Île Maurice et l'éventail des produits/ services offerts
Satisfaction globale du service clientèle
Le niveau des services reçus dans le cadre du forfait / circuit?
Niveau de professionnalisme par le guide / personnel sur place?
Votre niveau de plaisir et d'amusement dans le cadre du forfait / de la visite
Qualité des repas et des boissons inclus (si applicable)
Facilité à réserver le forfait/ circuit
Satisfaction globale du forfait / de la visite
Alors nous avons passer la plus belle journée de notre vie avec 3 jeunes guides super et qui nous ont offert la plus belle journée pour nous
---