Plage Exclusive - Ile aux Cerfs
88% Niveau de satisfaction
Basé sur 2 avis
| | |
| --- | --- |
| Lieu: | Est |
| Heures de service | 09:30 - 17:30 |
| Jours Opérant | Tous les jours |
| Durée | Flexible |
| Heure de L'Activité | Flexible |
| Transports | Offert en Supplément |
| Commentaire | Les transferts en bateau vers / depuis l'Ile aux Cerfs sont disponibles chaque 30 minutes entre 9h 30-17h 30 (Mai à Octobre) / 9h 30- 18h 00 (Novembre à Avril) |
Heures de service
09:30 - 17:30
Jours Opérant
Tous les jours
Heure de L'Activité
Flexible
Transports
Offert en Supplément
Commentaire
Les transferts en bateau vers / depuis l'Ile aux Cerfs sont disponibles chaque 30 minutes entre 9h 30-17h 30 (Mai à Octobre) / 9h 30- 18h 00 (Novembre à Avril)
Exclusive Day on Ile aux Cerfs Beach - Overview
Enjoy a day in paradise like never before. Experience an exclusive moment of indulgence on the secluded and stunning Ile aux Cerfs island located on the eastern coast of Mauritius. Right next to the Ile aux Cerfs golf course, you will find the amazing Flibustier exclusive beach where a quiet and peaceful atmosphere prevails.
Experience this blissful haven of pure relaxation, and get mesmerised by the azure sea water, white sandy beach fringed by beautiful Casuarina trees in an absolutely intimate location for a well deserved privilege access.
Ile Aux Cerfs is one of the most popular places of interest in Mauritius. It is a whole island radiating happiness and peace with super fun activities to do. You cannot leave Mauritius without making a trip to this fun island!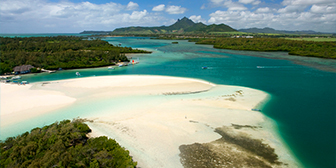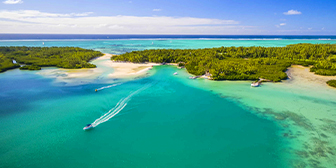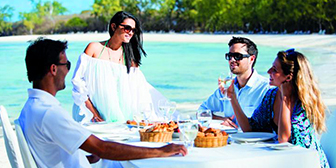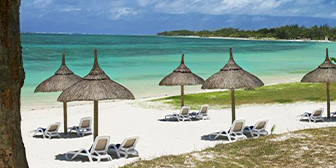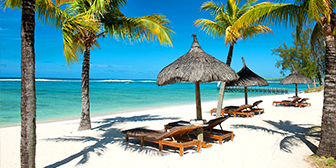 Ile aux Cerfs Exclusive Beach - Highlights:
Experience an exclusive secluded day on Ile Aux Cerfs for 8 long hours
An exciting boat ride in the lagoons of Mauritius
Access to sun beds for the whole day to laze around
Enjoy a succulent lunch
Benefit from a personalised beach butler service
---
The Luxury Trip includes:
Exciting Boat Transfers cruising in the Eastern Lagoon of Mauritius
Welcome Fruit Cocktail
Use of Sunbeds for the Day
Access to the Exclusive Flibustier Private Beach
An exquisite Lunch Package – Choice between Seafood, Lobster, Non-veg and Vegetarian Menu
The All-Inclusive Beverages include house wine, local beers, soft drinks, juices and water. (applicable for selected menus only)
Personalised Butler Service
Facilities: Comfy sunbeds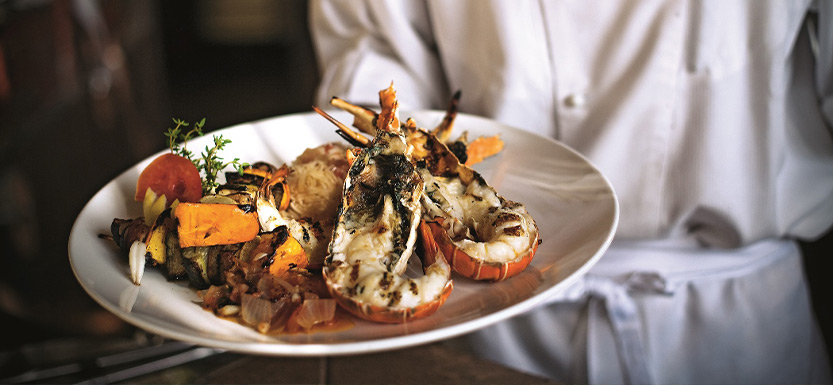 ---
Détails sur le Transport & le Chauffeur
Transport is available for an additional supplement and will include pick up and drop off from any hotel / place of accommodation in Mauritius.
Capacités des voitures
Vous pouvez choisir parmi une sélection de types de véhicules:
Family Car - Up to 4 passengers
6 Seater vehicle - Up to 6 passengers
Minivan - Up to 10 passengers
À propos des conducteurs
All drivers speak fluent English and French (Upon special request we can organize drivers who speak additional languages). The drivers, citizens of Mauritius, will be happy to provide you with information about Mauritius and each of its sights.
All drivers are very professional, time efficient and friendly. There is high emphasis on being always on time and providing reliable devoted service to customers
---
Point de Rencontre & Horaires
Pointe Maurice, East Region
Heures de début et de fin:
| | |
| --- | --- |
| Duration: | The duration of the tour is flexible depending on guest |
| | This tour is offered every day |
| Departure Time | 09:30 |
| Return Time | 17:30 |
| | Boat transfers to and from Ile aux Cerfs are available every 30 minutes during operating hours between 09.30-17.30 (May to October) / 09.30- 18.00 (November to April). |
---
About the Ile aux Cerfs Exclusive Beach Experience:
Spend your day sunbathing or relaxing on one of the picture-postcard beaches, and just let yourself go for a perfect moment of bliss. Take the advantage of the crystal clear lagoon where you can enjoy swimming.
This magnificent beach is dressed with trendy sunbeds and beach parasols where you can enjoy a succulent seafood lunch together with a personalised beach butler service.
The luxury Ile aux Cerfs Package includes a nice set up on an exclusive beach with a dedicated team to ensure the perfect service. Enjoy this day exclusively with your people, from the boat ride to the beach experience, you will be surrounded by everyone you want to share this experience with. Make the memories even more valuable by sharing it with the ones who matter the most.
Ile aux Cerf Island Luxury – Trip Details
The shuttle service is operational every 30 minutes from Pointe Maurice to Ile aux Cerfs and back in a comfortable motor boat.You can start and end your Ile aux Cerfs tour any time from 09.30 am till 17.30 pm.
The Ile aux Cerfs day tour starts with a boat transfer to Ile aux Cerfs Island. The boat transfer is done in the comfortable spacious motor boat, and the trip takes about 15 minutes. As you approach the island, you will see the swaying palm trees and the pure white beaches framed by the vivid turquoise waters. You can also spot people parasailing above your head. You will not be able to stop yourself from smiling, the happiness will be ridiculously contagious!
Exclusive Beach Experience
Situated at the South East of Ile aux Cerfs alongside the famous Ile aux Cerfs golf course (also known as the Touessrok golf course), you will find one of the most magnificent white sand beaches in Mauritius dressed with trendy sunbeds and beach parasols for your pleasure.
You will enjoy your day of pure relaxation as you soak up the sun on the dazzling white sand and swim in the warm turquoise waters that fringe the beaches. Once you reach Ile aux Cerfs you will be served with a refreshing fruit cocktail. Then after that you will have free time to spend on the beach, going for a stroll, swimming in the lagoon or just relaxing on the beach. For your convenience, as part of the package, you will have a Sunbed for the day to lie down or for tanning just beside the beautiful beach. You can also take advantage of the wide range of facilities available on the island and of the various water sports.
The Ile aux Cerfs islet comprises around 100 hectares of land, and is known not only for its sandy beaches, but also for its beautiful lagoon and wide selection of activities and facilities.
Lunch like an islander!
Enjoy a succulent seafood lunch with a personalised beach butler service. The food is prepared with the freshest ingredients and all locally sourced. The lunch will make you feel like a real islander with an outburst of flavours leaving your taste buds fully satisfied.
You can choose between 3 kinds of 3- course Lunch Menus:
Lobster Menu
Seafood Menu
Vegetarian Menu
All the options, except for the Vegetarian Menu, come with All-Inclusive Beverages (both alcoholic and non-alcoholic)
---
Ce qu'il faut apporter/porter
Hats
Spare clothes
Sun block cream
Cameras
Swimsuits
Towels
---
As part of this tour, we offer you to Enjoy a tantalising lunch menu package in a unique dining location having your table set on the beach. The menu features mouth-watering seafood such as lobsters, grilled fish and prawns with beverages included.
You have the freedom to choose from a 4 possible set menus:
---
| Menu | Price per Adult | Price per Child (ages 3-11) |
| --- | --- | --- |
| Menu A (Lobster Menu) | 129 Euro | 69 Euro |
| Menu B (Seafood Menu) | 109 Euro | 59 Euro |
| Menu C (Vegetarian Menu) | 49 Euro | 29 Euro |
| Parasailing - Optional Activity | |
| --- | --- |
| Price per Participant | 42 Euros |
---
Options disponibles:
Avis
88% Niveau de satisfaction
Basé sur 2 avis
|
avis de Charamnac – France
|
Mai 09, 2019
Délai de réponse à vos requêtes et demandes
Niveau de professionnalisme de nos consultants en voyages
Une valeur ajoutée qui vous a été apportée par notre consultant en voyages
Les connaissances du consultant en voyages sur l'Île Maurice et l'éventail des produits/ services offerts
Satisfaction globale du service clientèle
Niveau des services fournis lors de l'activité
Niveau de professionnalisme des opérateurs / guides pendant l'activité
Votre niveau d'amusement par apport à vos attentes de l'activité
Qualité des repas et des boissons inclus (si applicable)
Facilité à réserver l'activité
Satisfaction globale de l'activité
---
|
avis de demeneix – France
|
Avril 01, 2019
---