Paragliding in Mauritius - Tandem
| | |
| --- | --- |
| Lieu: | Nord |
| Lieu | du Sud |
| Lieu | Ouest |
| Jours Opérant | Tous les jours |
| Durée | 30 mins |
| Heure de L'Activité | Flexible |
| Transports | Offert en Supplément |
| Commentaire | Cette activité dépend de la météo. |
Jours Opérant
Tous les jours
Heure de L'Activité
Flexible
Transports
Offert en Supplément
Commentaire
Cette activité dépend de la météo.
Note: Time & location shall be confirmed on the eve of the activity date
Tandem Paragliding in Mauritius - Overview
Thanks to this Tandem Paragliding package in Mauritius, you can easily bring this extreme sport to your life! Brought to you by Mauritius Attractions, this aerial activity gives you the chance to soaring with nothing but blue skies above!
For those looking for the exciting thrill of being suspended in the air, paragliding is just what you need! Safely harnessed and strapped in, you can float away in the air and watch the marvellous scenery unfold before your eyes, completely unobstructed…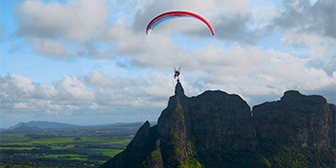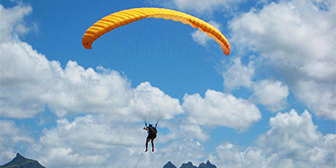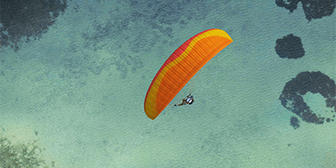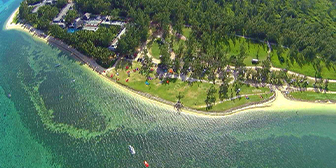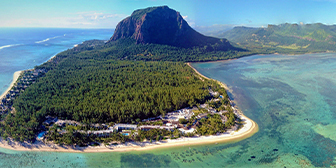 Highlights of this activity:
Unique chance to paraglide in the best spots of the island
Experience a Thrilling Paragliding Activity in Mauritius
Enjoy a 20-min walk in the wild before reaching the take-off spot
No need to worry about autopiloting since you'll be flying in tandem
Have a safe paragliding experience with ultimate security measures
Get unobstructed panoramic views of the coast and the lagoon
---
Paragliding in Mauritius - Inclusions
Paragliding activity at Montagne Longue/ Le Pouce/ Chamarel/ Le Morne/ Gris Gris
Opportunity to choose your Paragliding location
20 mins walk to the take-off zone
Around 30 mins Tandem paragliding in the clear Mauritian sky *(see Meeting Point & Times section)
Experienced paragliding pilot
Safety measures
Briefing and safety equipment
Optional: GoPro video on demand, including the SD card - extra charge payable at departure point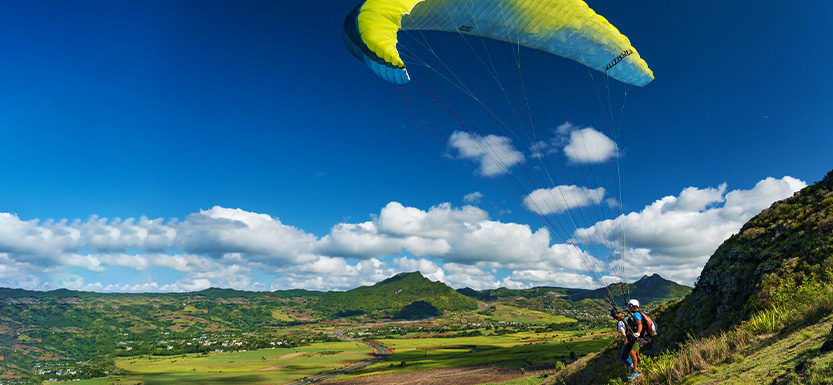 ---
Détails sur le Transport & le Chauffeur
Transport is available for an additional supplement and will include pick up and drop off from any hotel / place of accommodation in Mauritius.
Capacités des voitures
Vous pouvez choisir parmi une sélection de types de véhicules:
Family Car - Up to 4 passengers
6 Seater vehicle - Up to 6 passengers
Minivan - Up to 10 passengers
À propos des conducteurs
All drivers speak fluent English and French (Upon special request we can organise drivers who speak additional languages). The drivers, citizens of Mauritius, will be happy to provide you with information about Mauritius and each of its sights.
All drivers are very professional, time efficient and friendly. There is high emphasis on being always on time and providing reliable devoted service to customers.
---
Point de Rencontre & Horaires
Heures de début et de fin:
(Note: Activity time, location and day is subject to weather conditions.)
| | |
| --- | --- |
| Operational Days: | Everyday |
| Departure Time: | Between 08:00 - 16:00 |
| Activity time: | Flexible |
| Duration: | Around 30 minutes of Paragliding *(Preparations before & after flight can take up to 1 hour extra) |
---
About the Tandem Paragliding Activity in Mauritius
Paragliding offers you a breathtaking bird's eye view of the beautiful natural landscape of Mauritius, making it one of the best things to do during your vacation in Mauritius.
Founded by people interested in aerial sports in the early 1980s, paragliding is a type of extreme sport that allows one to run off the slopes with free parachutes. Compared to other extreme sports, paragliding is generally more accessible as it requires no special take off or landing track.
This paragliding activity is offered at Montagne Longue and other sites around the island, notably Le Pouce, Chamarel, Le Morne & Gris Gris, which are harder to access.
Firstly, you'll be taken to the location of your choice, located at least 150 metres in altitude and 20 minutes walk, as well as for the take-off and landing run-up. For the more sporty and daring there are sites with approach walks of one hour or more, including passages requiring hand grips.
Paragliding is an activity that is practised in harmony with nature. Rest assured; you'll be in good hands - your paragliding pilot will ensure the field is clear before taking off to avoid any mishaps.
The flight itself lasts for about 30 mins, however the preparation before and after can take up to an hour extra; hence the full experience duration is around 1h 30 mins.
The accompanying pilot will run down, aided by the wind, creating enough momentum for you to fly high above. Not to forget, you'll strap on the safety equipment and parachute before jumping off in tandem and soaring the sky for around half an hour, witnessing spectacular aerial views.
This tandem paragliding experience in Mauritius will surely allow you to enjoy an exceptional and unforgettable moment that will be forever etched in your mind.
Paragliding Locations in Mauritius
Mauritius Attractions offers you the chance to enjoy paragliding in several different locations around Mauritius island:
Montagne Longue, North Region
Le Pouce, North West Region
Chamarel, South West Region
Le Morne, South West Region
Gris Gris, South Region
Note: The exact location will be confirmed on the eve since this activity is weather dependent.
---
Ce qu'il faut apporter/porter
Hiking shoes
Windbreaker or sweatshirt
Sunscreen
---
| Paragliding in Mauritius - Tandem | |
| --- | --- |
| Price per Participants: | 150 Euros |
---
Note: Time & location shall be confirmed on the eve of the activity date
Options disponibles: