Séjour en Croisière Catamaran Autour De Maurice
| | |
| --- | --- |
| Lieu: | Toutes les régions |
| Jours Opérant | Tous les jours |
| Durée | 4 jours |
| Heure de L'Activité | 07:00 - 17:00 |
| Transports | Offert en Supplément |
| Commentaire | Durée: 3 Nuits et 4 Jours |
Jours Opérant
Tous les jours
Heure de L'Activité
07:00 - 17:00
Transports
Offert en Supplément
Commentaire
Durée: 3 Nuits et 4 Jours
This activity is not available until further notice
4 Days Catamaran Cruise Around Mauritius - Overview
Embark on a uniquely luxurious catamaran cruise around Mauritius, and discover the blissful sceneries, spectacular coves, and awe-inspiring Islets for 4 days.
Set sail on an exclusive sea adventure taking you on a memorable overnight cruise around Mauritius in the realm of the turquoise blue sea, luxuriant flora and fauna, breathtaking natural sceneries, and isolated pristine islets. Witness the beauty of the vibrating marine ecosystem along with the bountiful gorgeous coral reefs surrounding a turquoise lagoon and silky, blond, sandy beaches.
A journey like you have never experienced before, living aboard a luxurious catamaran cruise for 4 days, sailing around the paradise island of Mauritius.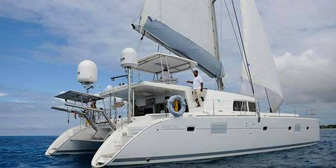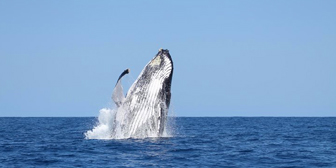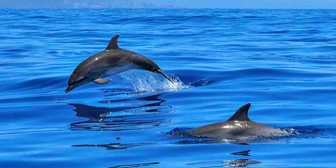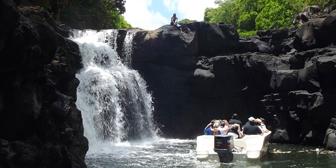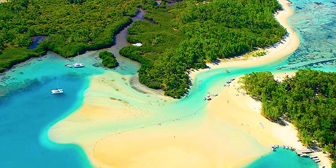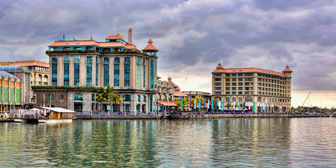 Highlights of the package:
Embark on a 4-day catamaran cruise around Mauritius
Set sail on the picturesque Indian Ocean, away from the crowd
Live aboard a luxurious catamaran boat
Relish tantalising meals available on board during your wonderful cruise
Possible encounters with exceptional marine creatures, including dolphins, whales, etc
Visit the enchanting Grand River South East waterfall by boat
Visit Caudan Waterfront
Enjoy a fabulous day at the gorgeous Ile aux Cerfs island
---
4 Days Catamaran Cruise Around Mauritius includes:
3 Nights and 4 Days cruise around Mauritius
Live aboard Fully equipped and luxurious cruise
Continental Breakfast included
Lunch/Dinner Menu included
Beverages included
Snorkelling break
Discover the most popular islets around Mauritius
Visit the Caudan Waterfront
Enjoy some leisure time on the islets
Bath and beach towels
Note: Snorkeling equipment is not provided due to sanitary measures. Clients are requested to bring their own - mask, snorkel and fins.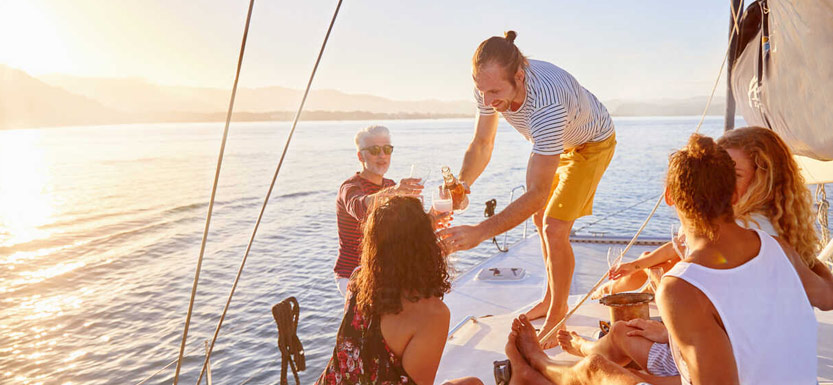 ---
Détails sur le Transport & le Chauffeur
Transport is available for an additional supplement and will include pick up and drop off from any place / place of accommodation in Mauritius.
Capacités des voitures
Vous pouvez choisir parmi une sélection de types de véhicules:
Family Car - Up to 4 passengers
6 Seater vehicle - Up to 6 passengers
Minivan - Up to 10 passengers
À propos des conducteurs
All drivers speak fluent English and French (Upon special request we can organize drivers who speak additional languages). The drivers, citizens of Mauritius, will be happy to provide you with information about Mauritius and each of its sights.
All drivers are very professional, time efficient and friendly. There is high emphasis on being always on time and providing reliable devoted service to customers.
---
Point de Rencontre & Horaires
Riviere Noire - Black River Village
Heures de début et de fin:
| | |
| --- | --- |
| Duration: | The duration of this trip is 4 days |
| | The Catamaran cruise is operational all days |
| Departure time: | 07:00 from West Island Resort, Black River |
| Return time: | 17:00 at West Island Resort, Black River |
---
Day 1
Journey begins at 07 00 with briefings about safety and itinerary
Catamaran will sail from Black River to la Preneuse and then to Tamarin Bay in the West coast of the island
Delicious breakfast served while on the way to the island
Next stop will be at Caudan Waterfront shopping mall
After that, a tasty lunch will be served on board
Then, the catamaran will set for a sunset cruise heading for the touristy Grand Bay Village
The overnight stop will be in front of Luxurious Royal Palm Hotel
Dinner will be served aboard
The rest of the night will be spent in the catamaran will all convenience and facilities
Day 2
Start the day with the warm temperature and beautiful sea sight
At 08 00 the catamaran will depart from Grand Bay and head to the unspoilt Northern islets of Mauritius
A delicious continental breakfast will be served along way
There will be a stop at Gunner's Quoin for snorkelling
Enjoy the spectacular scenery of Gunner's Quoin and Flat island with high sea cliffs and large colonies of birds flying
The catamaran will take a pause at 'Les Palisades' at the back of Flat island for lunch around 13 30
BBQ lunch will be served
Around 15 00 the catamaran will leave from Grand Bay and anchor in the lagoon for the night
Dinner will be served on board
Day 3
At 07 00 the journey will start from Grand Bay to Anahita
A delicious breakfast will be served on board
Once reaching Anahita, lunch will be served
After lunch there will be a pick up by speedboat to visit spellbinding Grand River South East Waterfall
A possibility to relax on the incredible Ile aux Cerfs for a leisure day
Around 17 00, you will head back on board so you can rest
Dinner will be served on board
You will spend overnight on board in the lagoon near the Five star Four Seasons Resort
Day 4
The catamaran will leave to head to the West Island Resort(Black River)
You will be greeted by a delicious breakfast meal
Have the opportunity to spend full day cruise outside the lagoon
Explore ever changing sceneries, beautiful marine creatures and tropic birds as you traverse the sea
BBQ lunch will be served on board
Journey ends around 17 00 reaching to the West Island Resort Black River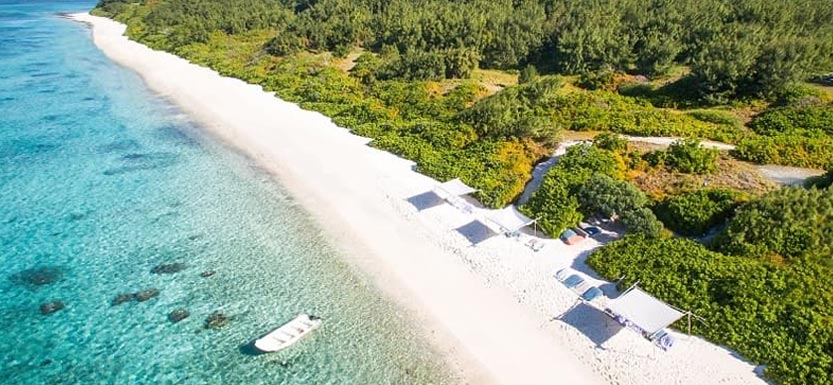 ---
Around Mauritius Catamaran Cruise Experience
Embark on a 4 day sea adventure cruise around Mauritius in the catamaran of your choice, ranging from luxurious to budget-based, from 2 to 4 cabin accommodations - all set for a blissful sea trip discovery in the South Western part of the Indian Ocean.
Expand your travel experiences through this sea cruise, where each day will be a new adventure as part of the journey to complete the cruise around Mauritius. Discover the true gems of this tropical island by interacting with the spectacular marine ecosystem, encounter the most adorable marine creatures, including dolphins, whales, alongside many others.
Ensconce comfortably in the liveaboard catamaran, and take advantage of the excellent amenities and facilities available to make your overnight all-inclusive stay a pleasant and memorable one. With warm hospitality the staff on board will assist you during this incredible sea journey.
Get served with a delightful breakfast every morning while you contemplate the spectacular coves while you begin your day. Sip the delicious wine, relish a tantalising lunch and dinner menu with mouthwater dessert available on board during your wonderful cruise.
Come across the awe-inspiring Crystal Rock while heading to Benitier island; escape on the pristine and isolated Northern islets, and experience Mauritian culture at touristy locations such as Grand Bay or Port-Louis. Also, explore the secluded Eastern Coast of Mauritius where the enchanting Grand River South East waterfall scampers down huge rocks, and enjoy a fabulous day at the gorgeous Ile aux Cerfs island.
About the Catamaran boats
You will have a wide range of options to choose from luxurious to budget based catamaran boats. Depending on your group size and preferences such as specific boat amenities like air conditioning, private lounge or mini bars-everything can be arranged based on your request.
Find information about some of the available boat options:
Catamaran: Lagoon 500
This is the most luxurious catamaran currently operating in Mauritius and it is usually used by VIP clients for either day charters or overnight cruises. The unique catamaran Luxury Lagoon 500 catamaran was built by special request in France in 2011, available for freight in Mauritius. The boat is like a top-class hotel, offering all the possible facilities and features as well as having 4 luxury cabins.
Cabins are very spacious with the high-top design. Catamaran planning/orientation is made in the most convenient way and wholly suited to holidays of the most demanding clients.
When you first enter any of the cabins, you will notice the harmony alliance of space and light. The catamaran interior is decorated by luxurious light wood. Brand porthole, placed all around the perimeter, creates the feeling of lightness. For both ventilation and light, there are 4 huge hatches located on the roof.
Due to the removable partition, beds can be easily modified from one big double bed to two twin beds. All cabins have en-suite shower rooms and toilets. The cabins also have a huge illuminator that enables you to enjoy gorgeous sea views as well as enables the natural light to come inside.
The Luxury Catamaran is equipped with all the extras like air-conditioners, water tanks, water cooler, ice maker, TV, DVD with excellent variety of films and music for any taste, 4 comfortable cabins, each set with bathroom, completely equipped kitchen and basically all that you can think of, making sure you have an enjoyable cruise experience.
In order to bring into life almost all fantasies about exotic gastronomy, the catamaran is equipped with top notch equipment. You will get to enjoy the delicious food while sitting by a perfect dining table, placing 8 people together in maximum comfort.
The upper deck is an ideal place for spending the day enjoying the great views all around, for sunbathing and for having good discussions. On the edge of the catamaran you will find a table, minibars and spacious hammocks.
All this and many more great facilities are available on-board for guaranteeing top luxurious cruise experience and for your maximum comfort, fun and entertainment.
Catamaran: Leopard 43
The Leopard 43 features high standard materials, refined design and spacious areas for an amazing time at sea. Catering for groups of up to 18 participants, you are sure to enjoy an unforgettable day cruising experience.
The catamaran is air-conditioned and as such, you will enjoy luxury par excellence with a cozy setting. Benefit from various amenities such as a fully equipped kitchen, a spacious interior and exterior lounge including dining area, large comfortable sun beds and two trampolines. This first-class catamaran is also embedded with an auto-pilot, GPS navigation system and audio system with a Smartphone's port.
In terms of accommodation, it offers four luxurious bedroom suites where one additional bed can be added for one child in each of the two front bedrooms. Each room is well air-conditioned and includes an HD TV, a private en-suite bathroom with mirror and a cupboard.
Catamaran Facilities on board:
A fully equipped Leopard 43 Catamaran with 4 bedroom suites
Air-conditioned Catamaran
Lounge/ dining room (inside and outside) and1 large deck at the front of the vessel
Fully equipped kitchen
Large comfortable sun beds and 2 trampolines at the front of the catamaran
Bath and beach towels
Snorkelling and basic fishing equipment
Mobile phone charger (on battery)
HD TV
CD and radio (port for smartphone)
Hot water (solar panels)
Other choices of liveaboard Catamaran boats:
Monohull boat
Yacht
Budget based
Luxurious
Additional boats available for the Liveaboard Cruise around Mauritius:
Lagoon 440 Catamaran (4 cabins, 8 passengers)
Beneteau Oceanis 361 Yacht (1 cabin, 2 passengers)
Scape 39 Catamaran (2 cabins, 4 passengers)
Sunseeker Yacht (4 cabins, 8 passengers)
---
Ce qu'il faut apporter/porter
We suggest you to bring the following:
Hats
Spare clothes
Extra sun block cream for sun protection
Camera
Swimsuits
Frequently asked questions:
---
Liveaboard Catamaran Cruise Around Mauritius - Food & Beverages
The all-inclusive menu will be planned as per your exact preferences. There is a whole range of selections, you might also have the choice of mixed Creole Mauritian food or International dishes, all especially prepared for you by the very skilled chef. Menu ranges from scrumptious BBQ, Seafood, vegetarian to non-vegetarian, and you can also give suggestions.
Below is one example of the Menu plan:
---
This activity is not available until further notice
Cher client, pour réserver cette activité, veuillez nous contacter sur le +230 269 1000.